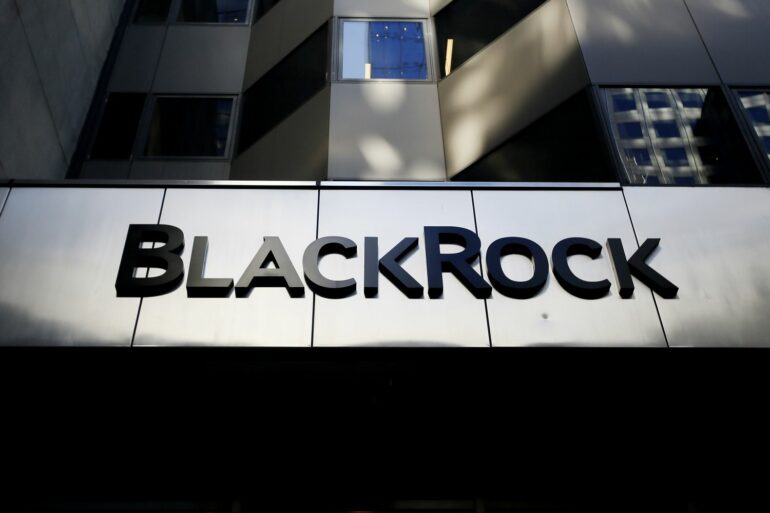 Nasdaq has refiled BlackRock's application for a Spot Bitcoin exchange-traded fund (ETF). 
The ETF application was previously rejected by the SEC for not providing sufficient details about the crypto product. 
The Chicago Board Options Exchange also refiled Fidelity's rejected Bitcoin ETF application earlier today. 
BlackRock's latest application stated that Coinbase would provide market surveillance as well as BTC custody services.
Nasdaq has refiled Wall Street giant BlackRock Inc.'s application for offering a spot Bitcoin exchange-traded fund (ETF). The second largest stock market by market capitalization submitted BlackRock's BTC ETF application to the U.S. Securities and Exchange Commission (SEC). Nasdaq's refiling was accompanied by that of the Chicago Board Options Exchange (CBOE), which refiled applications for multiple operators, including Fidelity and ARK Invest. 
Coinbase Shares Surge After Refiling of Multiple Bitcoin ETF Applications
According to a report by Bloomberg, the latest filing by Nasdaq included details that were sought by the SEC when it rejected the initial applications last week. The revised filing named Coinbase as the crypto exchange that would work with BlackRock on market surveillance. Bloomberg reported that a surveillance agreement with an exchange could play a significant role in convincing the securities regulator, given that such an agreement would reduce fraud and market manipulation. Coinbase has also been named as the custodian for the BTC holdings associated with BlackRock's ETF. 
The latest developments sent Coinbase's share price soaring. The stock has gained more than 11% since market open and is currently trading at $79.9. The refiling of multiple BTC ETF applications led to optimistic sentiments among crypto investors, which prompted the flagship cryptocurrency to add as much as 2.4% to its price. At the time of writing, BTC was trading at $31,112. 
Other companies which revised their applications and refiled with the United States SEC included Invesco, VanEck, 21Shares, and WisdomTree. The revised spot BTC ETF applications filed by the Chicago Board Options Exchange on behalf of Fidelity, WisdomTree, and ARK Invest also named Coinbase as the crypto exchange partner for market surveillance. All of the prior applications were rejected by the SEC for failing to name the partner in the surveillance-sharing agreements,