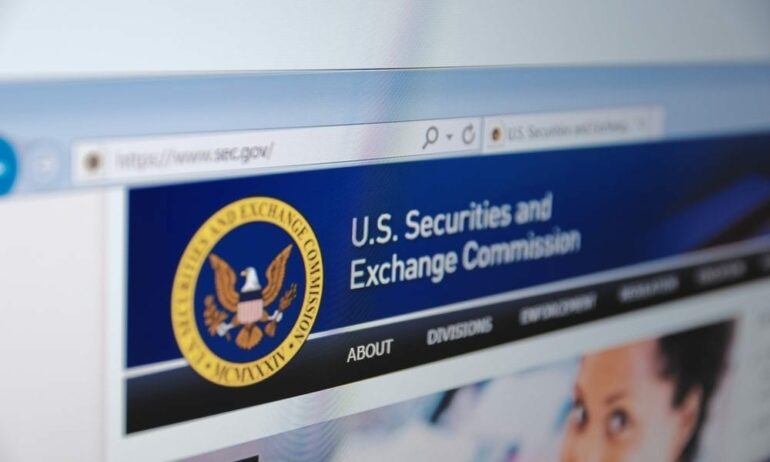 The SEC requested fresh written commentary and opinions on a proposed rule change to allow issuers to list a Bitcoin spot ETF.
Blackrock, Fidelity, and other wall street punters await the Commission's decision on their own ETF filings.
Ark Invest CEO Cathie Wood predicted the delay on Bloomberg TV, adding hinting at simultaneous approvals in the future.
Bitcoin's price hardly reacted to the news of a delay.
The U.S. Securities and Exchange Commission (SEC) is inviting new public commentary on the Ark 21Shares Bitcoin ETF application, delaying a decision on the filing as expected by ARK Invest CEO Cathie Wood.
By standard procedure, the SEC has 240 days to deliver a final decision on an application after initiating the review process.
Stakeholders who are interested in contributing to the discourse were urged to submit "written data, views, and arguments" within a 21-day timeframe. Back in June, the regulatory authority laid out its intent to "approve or disapprove, or institute proceedings to determine whether to disapprove" the application by the stipulated date of August 13.
"Pretty Standard," Bloomberg's Eric Balchunas said regarding the SEC's request for public input on the proposed rule change.
ARK Invest CEO Cathi Wood foresaw the delay, per an interview. "I think the SEC, if it's going to approve a bitcoin ETF, will approve more than one at once." Wood added predicting simultaneous approvals from the SEC in the future.
8 Bitcoin ETFs In-Play
The SEC has received eight Bitcoin ETF applications including filings from BlackRock and Fidelity. Issuers seem in a race to clinch the inaugural Bitcoin ETF, a product that would allow a swathe of American investors access to Bitcoin without actually holding the cryptocurrency.
BlackRock CEO Larry Fink opined that approval is a matter of when, not if, hinting at the approval of his firm's submission in four to six months.
Historically, the SEC has denied Bitcoin ETF applications on the grounds of market manipulation and inadequate surveillance. The prevailing rebuttal points to the approval of Bitcoin Futures ETFs, a similar product.