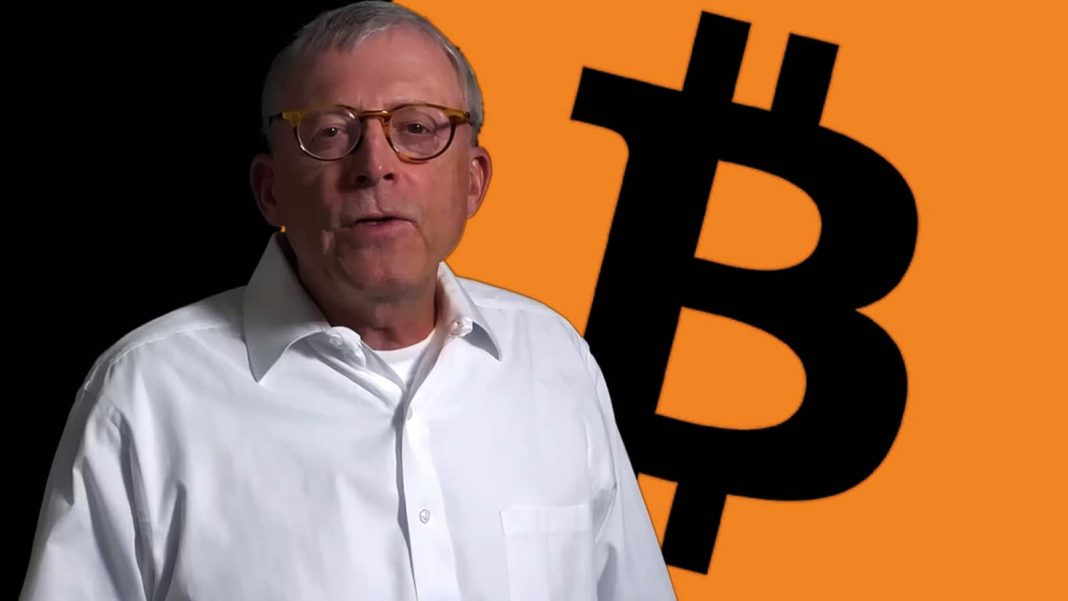 Crypto Market News: In recent times, many predictions for Bitcoin price projected in the range of $100,000 to $1 million, compared to the current all time high of $69,000. Balaji Srinivasan, Former Coinbase CTO, made news in March 2023 when he predicted that BTC would go all the way to $1 million in a span of 90 days. In a recent prediction, Standard Chartered Bank predicted that Bitcoin could surpass $100,000 by the end of 2024 and that the crypto winter is behind us.
Also Read: Popular Analyst Predicts Looming Ethereum Price and Altcoins Crash
Peter Brandt Bitcoin Price Prediction
Legendary trader Peter Brandt expressed a bullish view on the prospects of Bitcoin price, considering the behavior in last 24 months. Earlier, the trader predicted that Bitcoin price was likely to reach the $40,000 range. Referring to the ups and downs in Bitcoin dominance pattern for the last two years, Brandt said he was optimistic of a huge rise in BTC price if a breakout from the current level is seen.
"The Bitcoin Dominance chart has now formed a 24-month rectangle with multiple upper and lower boundary contacts. For now this is the confining range. However, a decisive breakout of this range would have huge significance."
Overall, he said that Bitcoin could be the lone "King of the Hill" for crypto market, going forward. Currently, BTC is at 45% of the of total market capitalization among major crypto assets.
Also Read: Former SEC Lawyer Admits To Agency's Wrongdoing In XRP Lawsuit
The post Legendary Trader Peter Brandt: Bitcoin Will Be "King Of The Hill" appeared first on CoinGape.