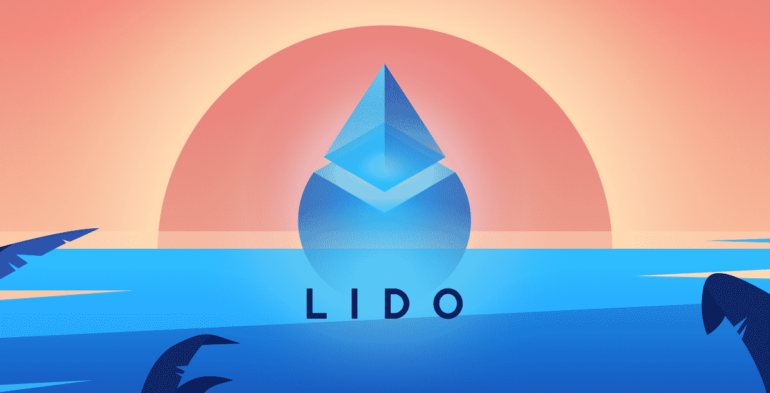 Lido Finance has enabled Ethereum withdrawals after its V2 mainnet went live earlier today. 
The community behind the DeFi staking platform passed an on-chain vote to approve the transition to version 2. 
Lido's governance token has gained more than 12% following the latest developments. 
Lido Finance, the largest Ethereum staking protocol, has activated the withdrawal of staked ether from its platform. The activation of Ethereum withdrawals comes with the liquid staking protocol's move to version 2, which was approved through a governance vote earlier today by the community behind the staking platform. 
Lido Finance Community Approved V2 With Overwhelming Majority
The decentralized autonomous organization (DAO) behind Lido Finance approved the governance vote to decide the move to V2 with an overwhelming majority earlier today. According to the on-chain voting platform Aragon, 100% of the members who participated in the vote were in favor of the transition to V2. The on-chain vote, which began on May 12, 2023, received 0 votes against the proposal. 
The launch of Lido V2 represents an architectural evolution of the Lido protocol, ushering in both the ability for stETH holders to natively unstake their stETH in-protocol for ETH. Simple, accessible, and timely withdrawals are a core part of a full-fledged staking product."

Isidoros Passadis, Lido DAO contributor
The Lido V2 mainnet launch was described by the protocol as its most important upgrade to date. The move allows Ethereum stakers to directly unstake ETH through the protocol. The upgrade to V2 also enabled the platform's staking router, which allows for the development of on-ramps for new Node Operators, ranging from solo stakers to DAOs and Distributed Validator Technology (DVT) clusters. 
The activation of Ether withdrawals on Lido comes a month after Ethereum's Shapella Upgrade went live. The liquid staking platform expects the in-protocol ETH withdrawal functionality to streamline the overall staking experience for users and address previous inconveniences related to the protocol's security. The latest development had led to a bullish impact on Lido's governance token LidoDAO. The token has gained more than 12% over the past 24 hours, reaching as high as $2.17 earlier today.