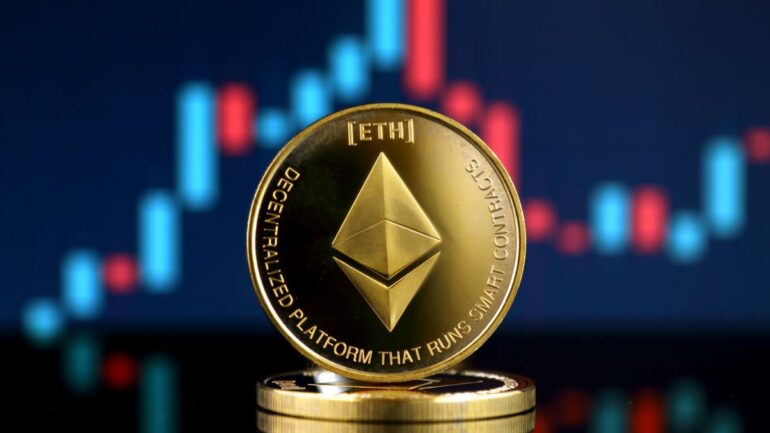 Summary:
Ethereum stakers have locked up over 2 million tokens so far in May alone, setting a new all-time high.
Dune analytics data showed that daily ETH withdrawals have also slowed down after Kraken's massive unlocks.
Nansen's Martin Lee noted that staking deposits post-Shanghai indicate strong overall confidence in both the blockchain and ETH as an asset.
Over 2 million Ether (ETH), the native asset on the Ethereum blockchain, has been staked on the network's beacon chain so far this May 2023.
This number of tokens locked up this month signals a new all-time high for staked ETH (stETH), per Dune analytics data. 
The uptick in depositors has continued since the Shapella upgrade enabled withdrawals. Despite fears that over 18 million of unlocked coins would subject ETH to significant selling pressure, deposits have eclipsed withdrawals and rendered falling price concerns a "non-event".
Nansen data showed that the majority of unstakers or withdrawals have been exchanges like Kraken and not users. Notably, Kraken's massive unlock was earmarked for internal operations at the crypto exchange as against speculations that the platform planned to dump its staked holdings after the unlock.
Interest In ETH And LSDs Boomed After Shapella
Indeed, the inflow of tokens into the beacon chain and liquid staking services like Lido Finance signals strong overall confidence" in both ETH and the Ethereum network by users.
Enabling withdrawals has also lowered the risks associated with staking into liquid staking derivatives (LSDs), said Nansen data scientist Martin Lee.
With withdrawals enabled, there's lower odds of seeing de-pegs between the liquid staking tokens and ETH itself since withdrawals can be facilitated by official mechanisms instead of the psuedo mechanism introduced by swapping stETH with ETH in Lido's case.
Crypto users are also incentivized to stake their ETH as opposed to holding the asset on exchanges or self-custody devices like hardware wallets since the former could generate yield and returns.