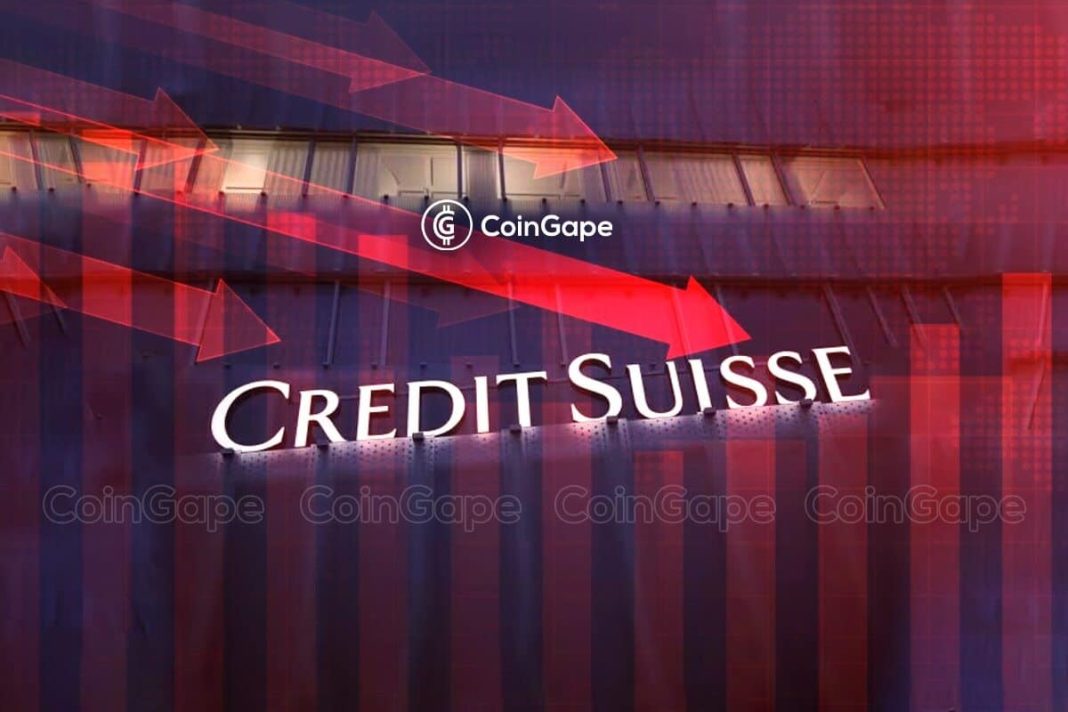 A fresh lawsuit against the Swiss Financial Market Supervisory Authority (FINMA) over the writing down of $17 billion worth Credit Suisse issued Additional Tier 1 (AT1) bonds was filed on Monday. As part of the emergency rescue deal involving acquisition of Credit Suisse by UBS, the AT1 bonds were written down. Essentially, the bondholders argue that FINMA unlawfully gave preference to shareholders over AT1 bondholders. At the back of a catastrophic US regional banking crisis, the Credit Suisse UBS merger came as a major relief for the European markets.
Also Read: Dubai Authorities Serve Notice To OPNX Cofounder Su Zhu, Others
On March 19, 2923, CoinGape reported that distressed investors were planning to sue the Swiss government over the bank's emergency ordnance. As part of the overall deal, UBS came forward to pay $3.25 billion to shareholders, while the AT1 bonds worth $17 billion were written down.
Credit Suisse AT1 Bondholders Go Legal Route
In the latest lawsuit, a group of bondholders united to sue Credit Suisse demanding compensation for their loss. A law firm names Pallas is overseeing the lawsuit, which involves 90 institutional investors and asset managers and 700 retail and family offices, a Financial Times report said. Meanwhile, the US bank stocks responded positively to the news of JP Morgan acquiring troubled institution First Republic Bank, on the back of the collapse of Silvergate and the Silicon Valley Bank in the United States.
Also Read: Crypto Crash Imminent? US Risks Running Out Of Cash Amid Banking Crisis
The post Breaking: Credit Suisse AT1 Bondholders Sue Switzerland's FINMA appeared first on CoinGape.