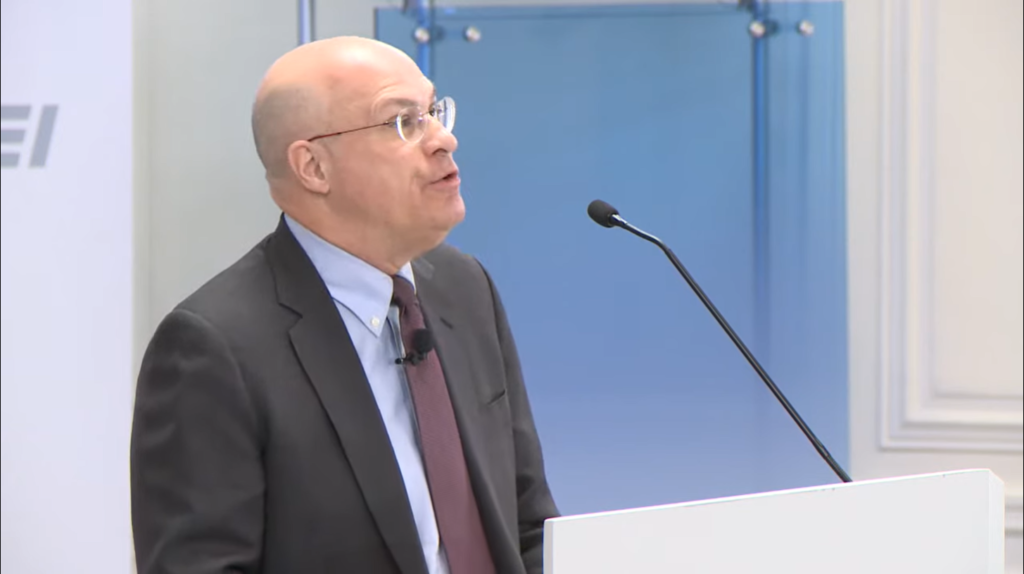 Former chairman of the U.S. Commodity Futures Trading Commissions, Christopher Giancarlo, said that the U.S. is falling behind China's technology race. The Communist-ruled nation is making significant strides in technology, and the U.S. risks losing the race. Christopher Giancarlo talked specifically on Blockchain driven technologies, including cryptocurrencies reports broadbandbreakfast.com.
Christopher Giancarlo aka CryptoDad was speaking at a panel that the American Enterprise Institute hosted and contended that the Federal Government must initiate measures to bridge the gap in Blockchain-driven technology, especially cryptocurrency, bringing revolutionary changes in the global financial regimens.
Broadbandbreakfast.com quoted the professor saying, "China's central bank may create a central digital currency in the near future, and other nations' central banks are likely to create their own digital currencies in response."
J. Christopher Giancarlo, the former chairman of the Commodity Futures Trading Commission, has an idea for unifying cryptocurrency regulation in the U.S.https://t.co/WgBY61n3Oa

— Michael (@val5linx) January 5, 2022
Private players are blazing ahead in cryptocurrencies and decentralized finance technology.
Christopher Giancarlo is a well-known advocate of cryptocurrencies and Blockchain driven technology. While many private players are blazing ahead in cryptocurrencies and decentralized finance technology is known as Blockchain, the West is still contemplating how to evolve to the changing scenario. Cryptocurrency replaces fiat currencies, and El Salvador has already decreed that Bitcoin is a legal tender. Money is changing and is becoming digital, decentralized, tokenized, and borderless.
Today's financial regimens have become archaic and outdated. 
Unfortunately, the West is still living in the Jurassic age and unwilling to change its ancient financial process of transferring and ordering money. If urgent measures are not taken, the U.S. will be at a disadvantage to the likes of China, which is fast adapting to the changing times and investing heavily in blockchain technology.
Christopher Giancarlo lamented the fact that it is faster to carry cash from one point to another as cash than trying a wire transfer. Today it takes hours and even days in the U.S. to settle and clear retail bank transfers. In other countries, this takes second thanks to the adoption of Blockchain technology.
The internet is in a state of dynamic flux and ever-evolving. The first evolution of the "Internet of Information" enabled digitally accessible and nearly instant shareable libraries. Today, the 'Internet of Value' will allow property titles, contracts, stock certificates, and other fungible and non-fungible assets to be shared and exchanged.
The post US Must Modernize with Blockchain & Crypto or Lose the Race to China: CryptoDad appeared first on CoinGape.