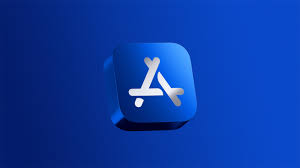 Two U.S. lawmakers have written to Apple seeking info about App Store's policy for crypto-related apps. 
The lawmakers wrote to CEO Tim Cook expressing concerns about the restriction of emerging tech like blockchains and NFTs. 
Representatives Gus Bilirakis and Jan Schakowsky want to determine App Store's impact on American technological leadership. 
Tech giant Apple is facing a bipartisan inquiry regarding the App Store's policies and guidelines regarding applications related to NFTs and the broader crypto space. Republican Congressman Gus Bilirakis and Democratic Congresswoman Jan Schakowsky penned a letter to CEO Tim Cook, seeking information about App Store's restrictive crypto policy.
Apple's Policies May Impact U.S Technological Leadership
In the letter to Apple CEO Tim Cook, Representative Gus Bilirakis and Jan Schakowsky who also serve as Chairman and Ranking Member of the Innovation, Data, and Commerce Subcommittee, questioned App Store's guidelines, which according to them were potentially being used by the tech giant to restrict emerging technologies like blockchains. 
The lawmakers asked Cook to share documents pertaining to Apple's policies for its iOS App Store, which they believe could be damaging the United States' superiority in emerging technologies. They noted that the company's support of blockchains, NFTs, and other distributed ledger technologies could benefit the country's tech industry. 
The letter to Tim Cook included a list of questions for Apple, including inquiries about the company's plans to develop apps using blockchain. The lawmakers also raised concerns about the tech firm's attempt to use App Store policies to increase its revenue at the expense of crypto-related applications.
It is essential that Congress fully understand the App Store Guidelines and the extent these guidelines limit innovation and American technology leadership."

Chairman Bilirakis and Ranking Member Schakowsky
The lawmakers gave Apple till August 14 to respond to their inquiry regarding App Store's crypto policies. Coinbase's Chief Legal Officer Paul Grewal recently took to Twitter to praise the bipartisan initiative by Bilirakis and Schakowsky. Kristin Smith, the Chief Executive of the crypto advocacy group Blockchain Association, also welcomed the lawmaker's inquiry into App Store's restrictive policies.