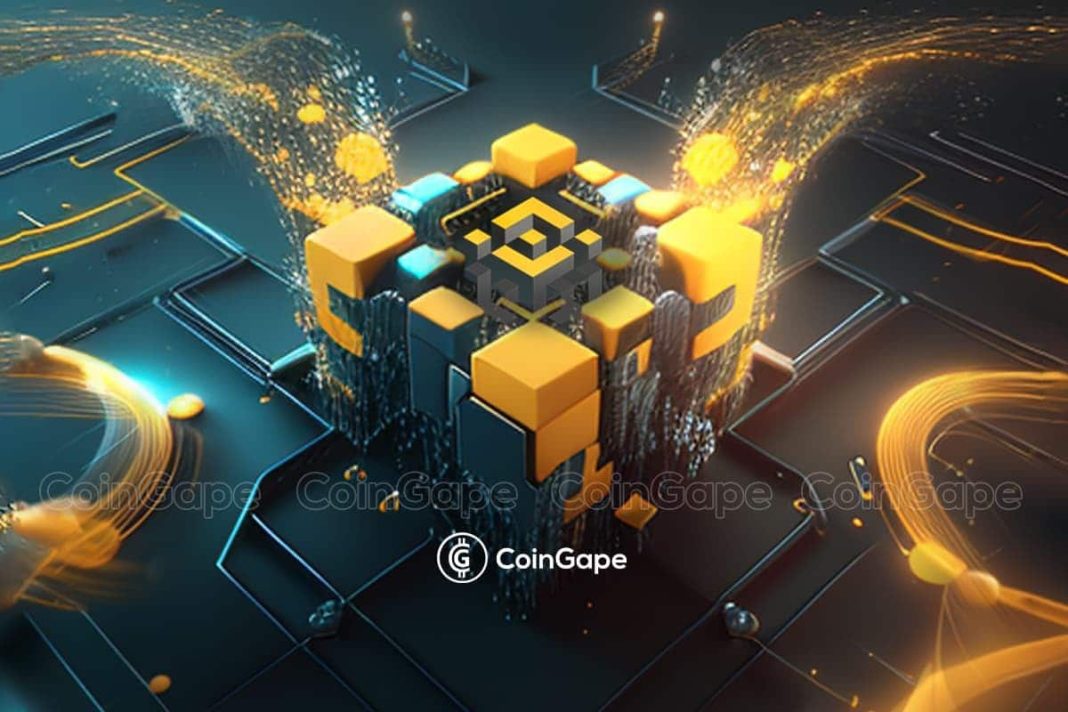 Paxos, the leading regulated blockchain and tokenization infrastructure platform, recently announced that it will be terminating its collaboration with Binance for issuing the top stablecoin BUSD. This comes after the regulatory authority, NYDFS, ordered Paxos to stop minting new BUSD tokens citing abnormalities in the process. In response to this, a number of DeFi initiatives have decided to put an end to the BUSD-based lending market with Aave being the first.
Aaave Freezes Its BUSD Reserves
A governance proposal for Aave that was submitted by community member Marc Zeller requested that BUSD reserves on the Ethereum network be frozen. According to the proposal, the controversy surrounding Paxos & BUSD did not provide an immediate threat to Aave, however, the freeze could have a detrimental impact on Aave V2 operating on Ethereum's marketplace.
Read More: Check Out The Top 10 DeFi Lending Platforms Of 2023
The proposal suggested that the supply of the Paxos-issued stablecoin was destined to decrease and that the inability to mint additional tokens would impair the prospects for peg arbitrage. Moreover, since there is no genuine prospect of growth or utility for the stablecoin, it seemed that the fairest course of action for Aave would be to freeze its reserve and ask users to convert to another stablecoin among the variety offered by the protocol.
Aave (AAVE) is a decentralized lending platform that enables users to lend, borrow, and earn interest on cryptocurrency assets. The platform operates on a blockchain and acts as a money market, where users can take part, either as borrowers or as lenders. Borrowers will have to pay fluctuating interest rates in order to borrow cryptocurrency from this platform. While doing so, the lenders contribute liquidity to the crypto market and receive an additional source of revenue in the form of interest.
More Lending Protocols In Queue?
It is anticipated that other leading DeFi lenders would take a similar approach because of their alleged exposure to the BUSD stablecoin. Pancake Swap, Balancer, Injective, Uma, and Dexe are some of the other lending protocols that fall under this category. BUSD has now emerged as a topic of heated discussion among market participants due to the widespread concern that regulatory bodies like New York Department of Financial Services (NYDFS), may soon implement additional restrictions on stablecoins such as USDT, TUSD, and USDC.
The order to cease minting, comes amid a slew of regulatory enforcement measures that have been taken by U.S. watchdogs. The move was reportedly the result of a collaborative effort coordinated between the NYDFS and the Securities and Exchange Commission (SEC), and other regulators in the United States. Gary Gensler's SEC has also begun to take action against staking cryptocurrency in the country. Cryptocurrency exchange Kraken was recently ordered to pay a fine of $30 million and to discontinue all of its digital asset staking services for U.S. retail customers.
Also Read: Rich Dad Poor Dad Author Predicts "Valentine Day Massacre", Another Crypto Crash?
The post This DeFi Platform Has Frozen Its BUSD Reserves; Which Ones Are Next? appeared first on CoinGape.