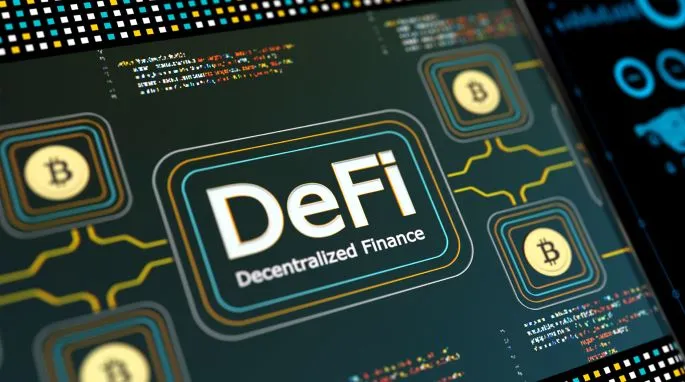 Last week's SEC's crackdown on the Kraken exchange and the shutdown of its crypto staking services set a new precedence for the agency's enforcement in the crypto space. Now, the DeFi space could face similar challenges ahead.
The world's largest DeFi application for crypto staking – Lido Finance – has expressed concerns and challenges ahead in the wake of SEC's crackdown. Initial reports suggested that decentralized crypto-staking platforms like Lido Finance could benefit from SEC's crackdown. However, that seems to be entirely the case.
Jacob Blish, head of business development at Lido Finance said that while on-chain permissionless staking could see some benefit, it really depends on the final resolution in this matter. Blish added that if the US regulators decide that no individuals could interact with crypto-staking services of any form,  then "we have a different problem". Speaking to Bloomberg, Blish added:
"The biggest risk I personally see as a US-based person is if they come down and say you can no longer even interact with or contribute to these types of protocols. Then me as a contributor to the DAO, does that mean I can't work on Lido anymore? Do I have to go leave and do something else?"
DeFi Protocol Lido Finance's Crypto Staking Facility
As per the blockchain data firm Nanasen, Lido finance has more than 4.8 million Ether staked worth a staggering $7.2 billion. Unlike their centralized counterparts, DeFi protocols allow people to trade, lend and borrow anonymously and without any intermediaries.
Several in the crypto community argue that DeFi's autonomous aspects keep it outside regulatory scrutiny. However, this couldn't be entirely the case if the SEC decides not to allow DeFi protocols to operate in the country.
Blish added that, unlike centralized platforms like Kraken, Lido offers a "plumbing" function in its crypto-staking services. Blish said: "It's a software. A user either says I choose to engage with the service that is being offered or I don't. And the user has full control."
Currently, Lido hasn't enabled the withdrawals of staked ETH on its platform. But once done, users shall get full control over their coins. Blish also shared his concerns over the absence of regulatory clarity. "The most disappointing thing is we as an industry keep getting asked for transparency, but then me as a US citizen, I get no transparency and how [regulator's] decision-making process is going," he said.
SEC commissioner Hester Peirce also slammed the agency for its high-handed action on Kraken. Besides, she also called out the SEC for maintaining the lack of regulatory clarity.
The post Biggest Crypto Staker Lido Expresses Concerns for DeFi Post SEC's Kraken Crackdown appeared first on CoinGape.