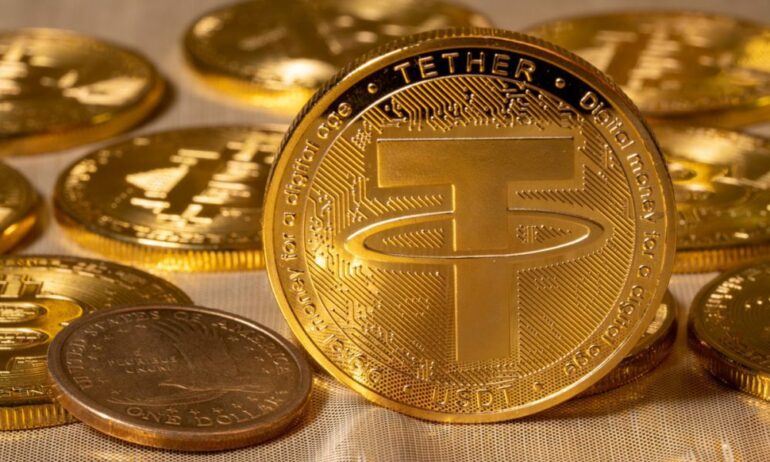 Summary:
Tether plans to tap into Uruguay's renewable energy ecosystem and mine Bitcoin (BTC), crypto's largest token by market cap.
The digital payment company is looking to diversify its operations after solidifying USDT's position as the top stablecoin with an 83 billion token supply.
Tether recently started buying Bitcoin with 15% of net realized profits and holds over $1.5 billion in BTC.
Tether, the company that issues crypto's largest stablecoin USDT, announced plans to mine Bitcoin (BTC) in Uruguay using renewable and sustainable energy.
The Company's CTO Paolo Ardoino said the Bitcoin mining operation in the South American region will combine "cutting-edge technology, sustainable practices, and financial innovation." Tether's plan works in partnership with a locally regulated company yet to be disclosed.
By harnessing the power of Bitcoin and Uruguay's renewable energy capabilities, Tether is leading the way in sustainable and responsible Bitcoin mining. Our unwavering commitment to renewable energy ensures that every Bitcoin we mine leaves a minimal ecological footprint while upholding the security and integrity of the Bitcoin network.
Uruguay is a leader in the renewable energy market, generating 94% of its power supply through wind farms, solar parks, and hydropower projects. The USDT issuer believes that Uruguay offers the modern infrastructure needed to sustainably mine BTC.
Today's decision also comes at a time when mining is more profitable due to increased activity on the BTC network spurred by memecoins and Ordinals.
Tether's BTC Bag And Stablecoin Dominance
Tether's Bitcoin mining plans follow the company's announcement about buying Bitcoin for its stablecoin reserves. According to the issuer, 15% of net realized profits will go towards purchasing more Bitcoins. The company also integrated with Bitcoin lightning payment app Strike.
Already the company boasts over $1.5 billion in its BTC portfolio along with other assets like gold and treasury bills. This makes USDT's issuer one of the largest corporate holders of Bitcoin but its holdings remain distant from MicroStrategy's BTC coffers worth over $4.4 billion.
USDT's dominance over the stablecoin market is strengthened following a U.S. banking crisis and enforcement actions that shook rivals like USDC. Tether's coin has the highest stablecoin supply in the market with over 83 billion tokens market cap.