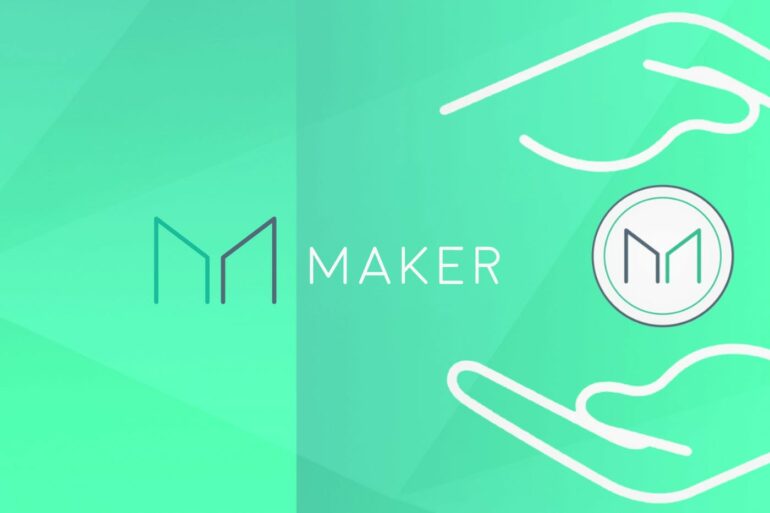 The MakerDAO community has voted in favor of a proposal to purchase $1.28 billion worth of U.S. Treasuries. 
The proposal, dubbed Project Andromeda, was put forward by crypto investment firm Blocktower Capital.
Maker is set to exchange 1.28 billion DAI stablecoins for short-dated U.S. Treasuries with maturities ranging from 0-6 months. 
The DeFi protocol purchased $1.1 billion of government and corporate bonds earlier this year. 
DeFi lending platform MakerDAO is set to purchase a whopping $1.28 billion worth of U.S. Treasuries in a bid to diversify the reserve assets that back its DAI stablecoin. The community behind Maker voted in favor of a proposal, dubbed Project Andromeda, to deploy a new vault with a debt ceiling of 1.28 billion DAI. 
MakerDAO To Purchase Short-Dated US Treasuries
According to the proposal submitted on MakerDAO's governance forum earlier this month, Project Andromeda was put forward by Blocktower Capital Advisors LP under MIP90. As per the proposal, 1.28 billion DAI would be deployed to purchase short-dated U.S. Treasuries that will be held in custody by Wedbush Securities Inc. The maturities of the government bonds will range from zero to six months. As per the asset purchases schedule posted on the governance forum, 1/6th (16.67%) of the total DAI vault will be allocated to 0-1 month US Treasuries. Identical allocations have been listed for 1-2 month bonds, 2-3 month bonds, and so on. 
The polling page showed that the MakerDAO community approved the proposal with an overwhelming majority, with 99.99% of the votes in favor of Project Andromeda. Blocktower Capital will receive an arranger fee equivalent to 0.15% of the vault, which comes out to over $1.9 million. Coinbase and Galaxy Digital will serve as exchange agents on the transaction, facilitating the conversion between stablecoins and U.S. Dollars.
The approval for the $1.28 billion U.S. Treasuries purchase comes just months after Maker's community approved a proposal to increase its portfolio holdings of United States Treasury bonds by 150%, from $500 million to $1.25 billion. The latest approval comes just a day after fellow stablecoin issuer Circle eliminated all U.S. Treasury bonds from the reserve fund backing its USDC stablecoin.