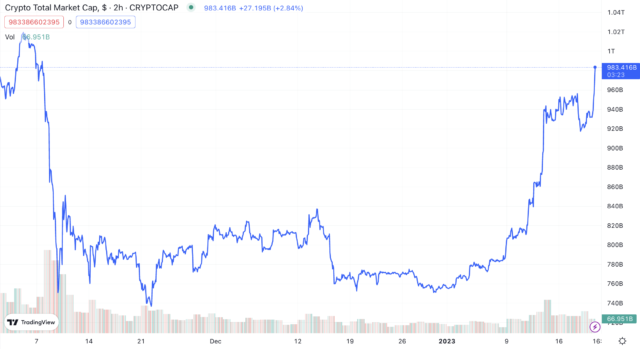 For the first time, we're seeing an individual U.S. state (in this case, New Jersey) pursue NFT-specific regulation in what is bound to be a messy situation.
A state bill, titled the 'Digital Asset and Blockchain Technology Act,' has already passed assembly and is on its way to the Senate – where speculators have largely expressed belief that it will pass.
Let's dive into all you need to know regarding this bill and it's potential implications on NFTs and crypto.
New Jersey: No Stranger To Crypto Enforcement
New Jersey is not foreign to the concept of 'cracking down on crypto.' There's a variety of examples of this, but one recent memory surrounds the now defunct CeFi platform, Celsius. Celsius was based in New Jersey, and the state was one of the first to put the clamps on Celsius' operations. Several other states, such as Alabama and Texas, followed suit, and less than a year later, Celsius operations closed and the company was chalked up as another 2022 bear market domino to fall.
Now, state regulators are back again, this time looking to establish a "Nationwide Multistate Licensing System" for NFT issuers. At it's face, should this bill pass, it looks to be little more than an unnecessary, unenforceable piece of regulation that will serve little good to independent creators and collectors in the state.
What It Means For Crypto Users
Crypto users that are based in the state of New Jersey, according to the language in the proposed bill, will not be able to "engage in a digital asset business activity" as a business or individual in the state without registering for a license. The licensure oversees anything from custodial services to "issuing a digital asset" – i.e., something as simple as minting and selling an NFT.
Crypto and NFTs are littered with nuance, making regulation a near necessity but simultaneously, a massively difficult task. While custodial services that are managing processes around tokens on behalf of customers is undoubtedly an area that deserves regulation, that regulation should not encompass works from an independent visual designer who wants to mint an NFT collection. It's unfortunate that New Jersey legislators are not working to establish terms that differentiate these two worlds.
Furthermore, there is plenty to be said for enforcing this sort of regulation. While enforceability against major firms, like the aforementioned Celsius, is much more manageable, the feasibility of enforcing this bill is unclear – and the legislation leaves us with more questions than answers.
Crypto communities are notorious fans of anonymity and living 'internet-first,' where geographical bounds are far from essentially and less identity-defining than ever before. It leaves us with the belief that for the general public, it will be difficult – if not impossible – for regulators to manage.
At best, perhaps it can set guardrails for corporate entities engaging in the space.