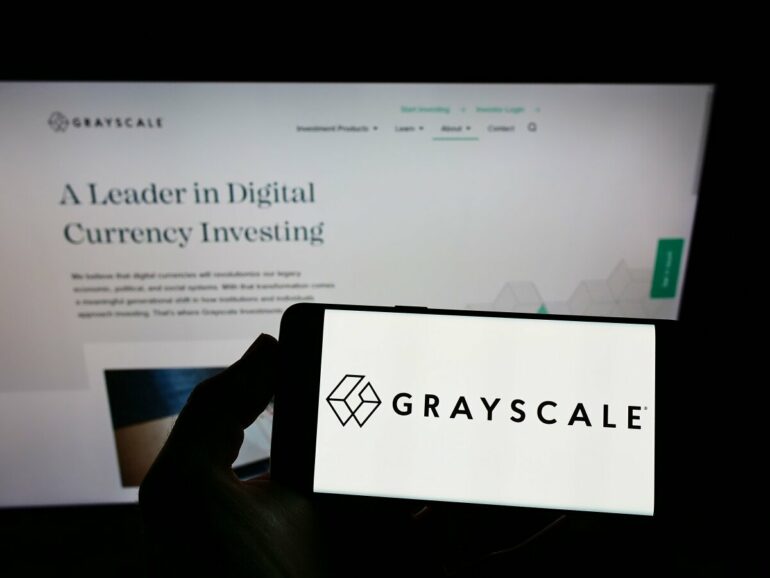 Grayscale Investments has called out the SEC for approving Bitcoin futures ETFs over spot Bitcoin ETFs
The DCG subsidiary recently penned a letter to a Columbia court to highlight the SEC's unequal treatment of BTC-based ETFs. 
Grayscale's letter came more than a year after it sued the SEC for denying its spot BTC ETF application. 
The SEC has since rejected several other spot Bitcoin ETF applications filed by BlackRock, Fidelity, etc. 
Grayscale Investments, the asset management giant behind the world's largest Bitcoin, has called out the U.S. Securities and Exchange Commission (SEC) for approving riskier Bitcoin futures ETFs and rejecting applications for the relatively safer spot Bitcoin ETFs. The Digital Currency Group (DCG) subsidiary penned a letter to the US Court of Appeals for the District of Columbia Circuit earlier today to express its frustration with the SEC's recent conduct. 
Grayscale: Leveraged Bitcoin ETF Exposes Investors To Greater Risk
According to the letter sent to the Columbia District Court, the SEC's decision to allow the trading of Volatility Shares' 2x Bitcoin Strategy ETF (BITX) exposed investors to an investment product that was riskier than Bitcoin futures ETF. The letter was sent by Don Verrilli of Munger, Tolles & Olsen, the law firm which represents Grayscale Investments. The securities regulator approved trading of the BITX ETF starting June 27, 2023. BITX has already accumulated $15 million in assets. 
"The fact that the Commission has allowed a leveraged bitcoin futures ETP to begin trading demonstrates that the Commission continues to arbitrarily treat spot bitcoin ETPs differently than bitcoin futures ETPs."

Don Verrilli, partner at Munger, Tolles & Olsen
Verrilli stated in his letter that the 2x Bitcoin Strategy ETF sought to double the performance of the S&P CME Bitcoin Futures Daily Roll Index each day. He added that the Volatility ETF in question exposed investors to even more risks of the BTC markets than Grayscale's proposed spot Bitcoin exchange-traded product (ETP). The letter from Grayscale comes more than a year after it sued the SEC for denying its spot Bitcoin ETF application.