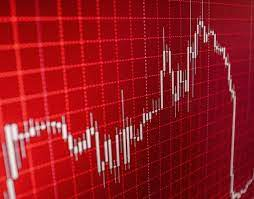 The price of BALD sharply tumbled from 9 cents to 1 cent on Monday after developers withdrew 6,800 ETH from the liquidity pool on LeetSwap.
On-chain data showed that developers began adding Ether back to the token pool in small tranches after the massive liquidity pull.
BALD's market cap peaked at $85 million late on Sunday as degen traders aped into memecoin plays on Base, a layer 2 network built by Coinbase using Optimism's OP stack.
One trader bagged $1.4 million in gains from an initial $500 investment over the weekend on Base.
What goes up must come down – the laws of gravity and memecoins.
BALD, a memecoin on Coinbase's L2 network Base, fell sharply in price on Monday after developers pulled 6,800 ETH from the coin's liquidity pool.
Data from Basescan showed that developers withdrew $12 million worth of wrapped Ether from BALD's liquidity pool on decentralized exchange LeetSwap. The action resulted in a liquidity crunch that tanked BALD's price from 9 cents to 1 cent before rebounding back around 2 cents at press time.
The sudden price fall means an over 60% decline in token price during Monday trading hours, per Coingecko.
BALD Traders Touch The Moon
Degen traders made staggering gains on BALD over the weekend after the token leaped from a $50,000 market cap to over $85 million on Sunday evening. The coin boasts above $121 million in trading volume for the past 24 hours.
One trader @cheatcoiner saw their $500 investment rise to nearly $2 million in days as degen traders made speculative plays on the Base ecosystem.
The memecoin is built on Base, an L2 network released by crypto exchange Coinbase and designed using the OP developers stack from optimism. Base launched its testnet in January and opened its mainnet on July 13 for developers.
Base's trading volume surpassed $200 million over the weekend as several memecoins launched in its ecosystem ahead of its full debut in August.