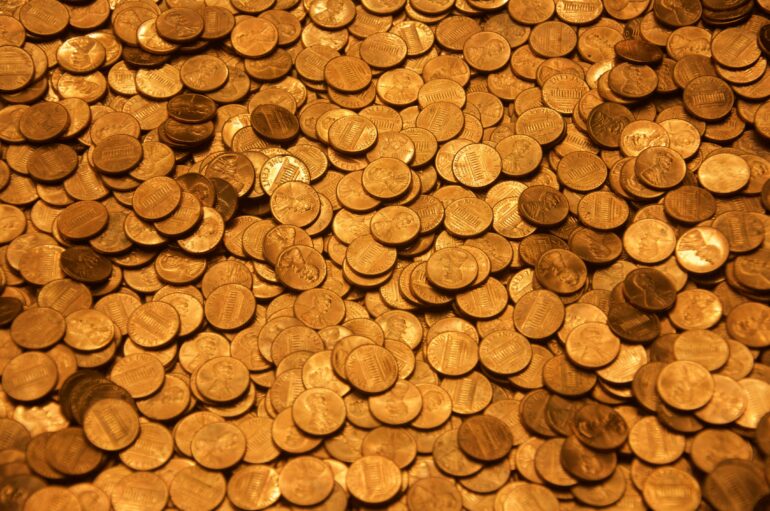 During the intraday trading session on Sunday, BALD's value rallied by 4,000,000$.
Its market capitalization almost touched $100 million in a single day as trading intensified.
However, as the project's developers remove liquidity from the BALD/WETH liquidity pool, the meme coin's value has plummeted.
Coinbase's Layer 2 platform Base experienced a surge in user activity on 30 July as daily traders flocked to the OP-Stack-based platform to trade the newly-launched meme coin Bald (BALD). 
Although Base remained in testnet and only opened up to developers in mid-July, traders who sought to book quick profits by apeing in on the meme coin found a way around it.
While not having any website or a proper doxxing of the developers behind it, BALD amassed a market capitalization of $50 million a few hours after traders caught a whiff of the first tweet where the token was "mentioned."
Bought 2% under 50k mcap.

This is going to be a make it play. I'm
Not touching the bags until 100M mcap.https://t.co/AZ6sxk3l5J$BALD $BASE

— cheatcoiner.eth (@cheatcoiner) July 29, 2023
In fact, there were speculations that someone at Coinbase issued the meme coin due to the use of Coinbase staked Ether (cbETH) to fund the same. According to Crypto Twitter user @matrixthesun:
"The coin itself seems to have been deployed by a whale who has connections to a large supply of $cbETH. $cbETH is the Coinbase variant of staked ETH. This could mean that BALD is launched by a Coinbase insider or perhaps even Brian himself."
$BALD to $100M Mcap?!

A new memecoin emerged on @coinbase's new chain, BASE, built on Optimism.

It has since done a 100X in just a few hours, being one of the few coins that can be aped on BASE chain.

However, here comes the interesting part!

The coin itself seems to have… pic.twitter.com/2zdMRZjdsS

— MTS (@matrixthesun) July 30, 2023
The market went on a prowl
As BALD's trading volume climbed, its market capitalization surged significantly. It went as high as $50 million on Sunday afternoon, causing a number of traders to log huge gains. For example, Crypto Twitter user @cheatcoiner, who made the first tweet about the token, recorded over $1 million from a $500 investment. 
Likewise, on-chain analytics platform Lookonchain found that in just four minutes after BALD began trading, four addresses purchased 50 million worth of BALD tokens for 0.534 $ETH . This represented 50% of the total supply of the meme coin's supply. 
Shortly after, they sold 337 million BALD tokens for $1.04 million, resulting in a remarkable profit of $1 million within a single day with a $1,000 initial investment.
These 4 addresses spent 0.534 $ETH($1K) to buy 50M $BALD (50% of the total supply) within 4 mins of $BALD starting trading.

Then sold 37M $BALD for 554 $ETH($1.04M).

Earned $1M with $1K in 1 day! pic.twitter.com/gXIDRjbhic

— Lookonchain (@lookonchain) July 30, 2023
As the token's popularity grew, its market capitalization touched $85 million late Sunday evening, and its value grew by 4,000,000%. 
All's well that ends well
As BALD trading intensified on Sunday, the project's developers consistently added Ether tokens to the BALD/WETH liquidity pool. This enabled smooth trading between BALD and the leading alt ETH, and by Monday, the trading pair accumulated more than $32 million in liquidity and recorded a trading volume exceeding $100 million.
However, by mid-day on Monday, data from Basescan revealed that BALD's developers removed $12 million worth of wrapped Ether [WETH] from BALD's liquidity pool causing BALD's price to plummet.
At press time, the token exchanged hands at $0.002492 dropping by over 90%. Also, the available liquidity on the BALD/WETH liquidity pool stood at $38,000, data from DexScreener revealed. Likewise, the market capitalization that almost touched $100 million was below $3 million at the time of writing. 
Do you want to bridge to the Base network?
While Base's mainnet release date remains unknown, learning how to move funds to the network to trade on the decentralized exchanges currently housed within it might be imperative.
To do this, you must first set up a MetaMask wallet and have some ETH. If you don't have MetaMask, you can install it as a browser extension or mobile app and then add your ETH to the wallet.
Once you have your MetaMask wallet set up and funded with ETH, you need to add Base Mainnet to your list of networks in MetaMask. To do this, go to the network selection dropdown in MetaMask and choose "Custom RPC." 
Fill in the fields provided with the network details provided by Base. When this is done correctly, Base Mainnet will appear as one of the networks in your MetaMask. 
After successfully adding Base Mainnet to your MetaMask wallet, you can proceed with the bridging process. Decide on the amount of ETH you want to bridge to the Base Mainnet network and ensure you have that amount available in your MetaMask wallet. Once confirmed, initiate the transaction to send the chosen amount of ETH to the designated wallet address provided by Base Mainnet. 
Remember that you can only bridge funds to the Base Mainnet network now, and bridging back remains officially impossible.