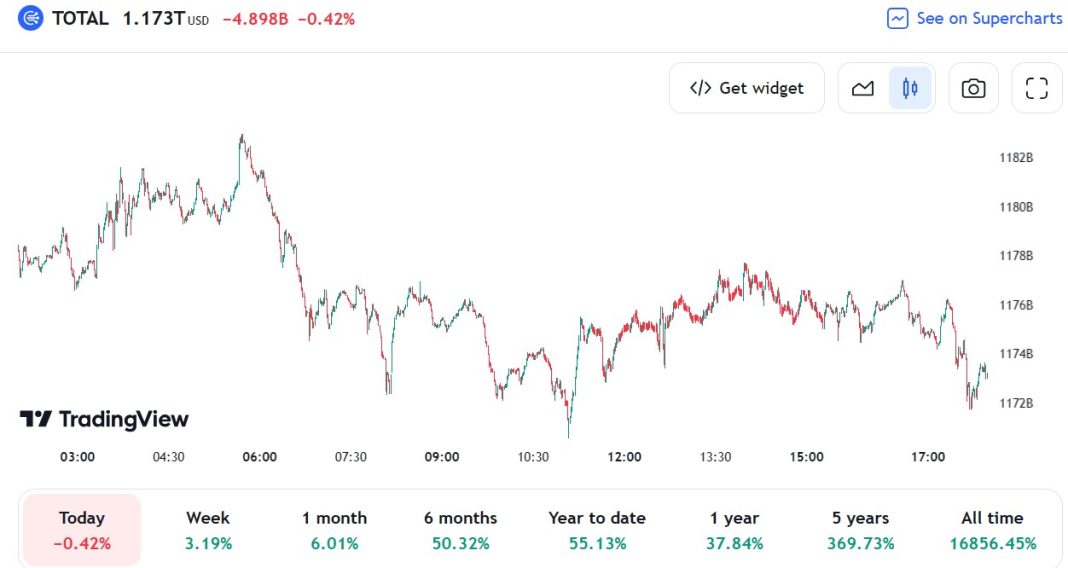 The total cryptocurrency market capitalization grew by more than 50% in the last six months
Investors are optimistic as Bitcoin's price holds near the yearly high
Ethereum, Litecoin, and Ripple have followed Bitcoin higher
The first half of the trading year is behind us, and one of the most notable developments is the increase in the total crypto market capitalization. Following 2022, when many crypto investors got fed up with industry scandals and left, the 2023 rally looks like the start of a new bullish market.
The performance is even more impressive, given that the US dollar is trading with a mixed tone against its fiat rivals. 
Investors' renewed interest in cryptocurrencies led to the total market capitalization growing by more than 50% in the year's first half. Only in the last week, the market grew by more than 3%, and investors are optimistic because Bitcoin, the leading cryptocurrency, holds near the yearly high. 
Ethereum, Litecoin, and Ripple have followed Bitcoin higher
Bitcoin is the main reason why investors are optimistic about the cryptocurrency industry despite the ongoing scandals, frauds, and lawsuits. In the end, all that matters for market watchers is that Bitcoin's price holds close to the yearly high, despite rallying in 2023 by over +85%. 
Therefore, the path of least resistance in the year's second half seems to be the upside.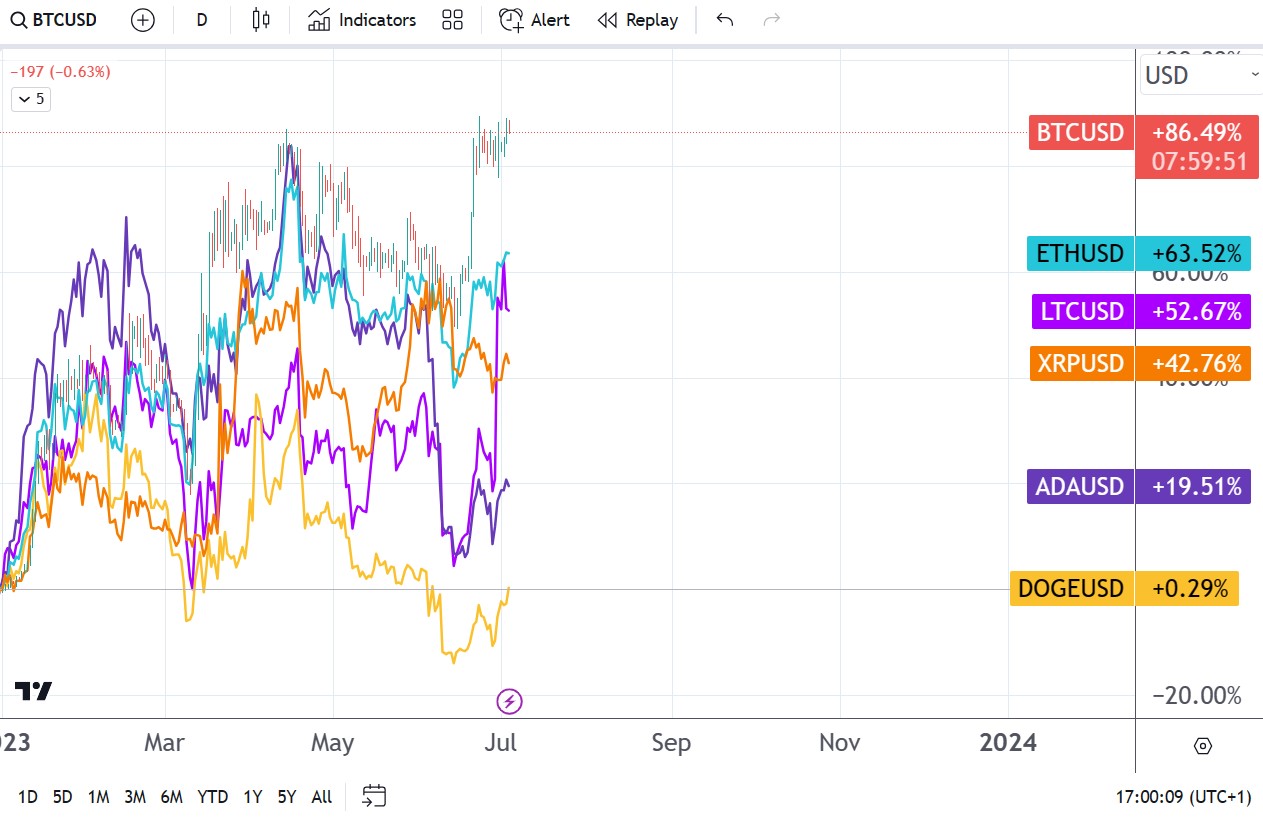 Not all currencies performed like Bitcoin, though. For instance, Dogecoin is flat on the year, up by about +0.3% in the first six months of 2023. This is a huge divergence from what Bitcoin and other cryptocurrencies did (e.g., Ethereum, Litecoin, Ripple), and it reflects the crypto investors' concentration in a few cryptocurrencies. 
Moving forward in the year's second half, crypto investors might want to watch the developments in the traditional currency market. More precisely, what will the Fed do with the funds rate? 
If the US dollar loses ground against its rival fiat currencies in the next six months, Bitcoin and the other leading cryptocurrencies are well positioned to rally some more. As the Fed paused the rate hikes in June, one should embrace the possibility of the current funds rate being the terminal one for this tightening cycle. 
The post Cryptocurrencies are back in fashion as the total crypto market cap keeps rising appeared first on CoinJournal.