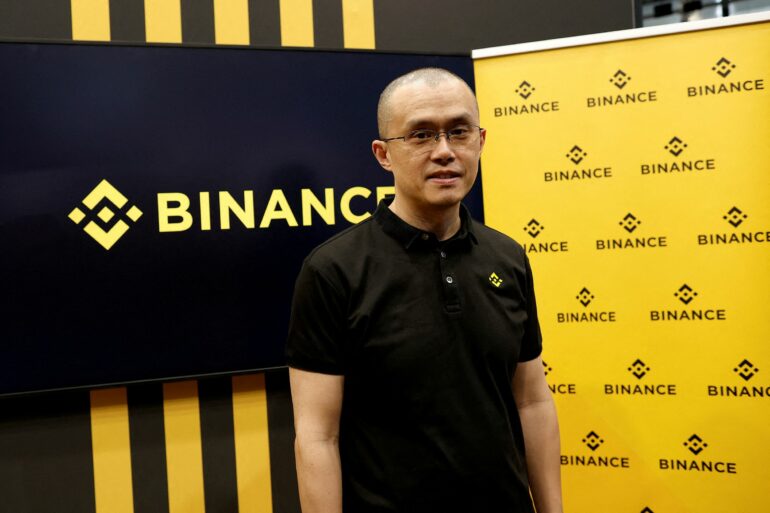 Binance is looking to invest in banks and become a minority investor in traditional financial institutions. 
CEO Changpeng Zhao aims to encourage the banks towards crypto-friendly policies. 
Binance stated last year that it may spend over $1 billion on deals in 2023, including a potential bank acquisition. 
The world's largest crypto exchange is looking to pour funds into the traditional finance sector. Binance CEO Changpeng Zhao stated earlier today that his company may become a minority investor in banks through cash investments, in a bid to inspire the banks to take a friendlier stance towards crypto and adopt pro-crypto policies. 
Binance Considered Acquiring A Bank
Changpeng Zhao, the founder of Binance, appeared in a Bankless podcast earlier today. The crypto billionaire reflected on several topics including the fear, uncertainty, and doubt (FUD) surrounding his crypto exchange, the collapse of FTX, the regulatory landscape in the United States, and the future roadmap for his company. Speaking on the FUD around his crypto exchange, Zhao stated that the sheer size of the company made it an easy target for news agencies that aim to attract clicks and generate buzz by publishing negative stories. 
When asked about plans to buy a bank in order to make it crypto-friendly, Changpeng Zhao revealed that his company looked into that option and did consider acquiring a TradFi bank. However, his company realized that the logistics and formalities would make it an unfeasible approach. Zhao revealed that buying a bank would still require it to comply with the regulatory policy of that jurisdiction. Additionally, the corresponding banks in the jurisdiction and abroad may choose to not interact with a crypto-friendly bank. 
However, the Binance Chief stated that his company may make small investments in a few banks and become minority investors, in a bid to guide their management towards becoming more crypto-friendly and having pro-crypto policies. Zhao added that such a move wouldn't guarantee a friendlier stance from the bank towards the crypto industry. Another concern that he pointed out was the business model that banks run on. According to Zhao, banks are risky businesses that don't run on profitable and sound business models. Bloomberg reported last year that Binance is looking to pour in over $1 billion on deals in 2023, with a considerable portion potentially going toward the acquisition of a bank.