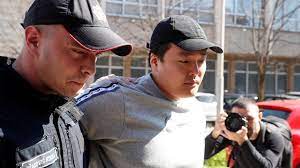 A New York judge has rejected the ruling regarding XRP by Judge Analisa Torres in SEC v Ripple. 
The decision to reject the Ripple precedent will allow the SEC to pursue the fraud lawsuit against Do Kwon and Terraform Labs. 
Kwon and Terraform Labs previously cited Judge Torres' ruling in a bid to get the lawsuit filed by the SEC dismissed. 
A federal judge in New York has allowed the Securities and Exchange Commission to pursue its fraud lawsuit against Terraform Labs and its disgraced founder, Do Kwon. However, in allowing the securities regulator to proceed, the judge rejected a previous ruling from fellow Manhattan Judge Analisa Torres, who stated that sales of XRP on secondary markets did not constitute an investment contract. 
Rejection Of XRP Ruling Foils Do Kwon's Attempt To Evade Charges
According to a report by Bloomberg, U.S. District Judge Jed Rakoff rejected the summary judgment from Judge Analisa Torres and paved the way for the SEC to proceed with its legal case against Do Kwon and Terraform Labs.
Do Kwon's defense team previously cited Judge Torres' ruling in an attempt to get the SEC's lawsuit dismissed. The SEC's charges included the offering of unregistered securities, including UST, LUNA, and MIR. The lawyers urged the court to refer to the summary judgment, which stated that XRP sold in secondary markets did not qualify as a security. 
Kwon's lawyers argued that Ripple's partial victory in the legal battle with the SEC demonstrated the regulator's lack of legal grounds to categorize the majority of cryptocurrencies as securities. The lawyers highlighted the distinction that Judge Torres made between institutional sales and programmatic sales. However, Judge Rakoff refused to acknowledge the said distinction. 
The court declines to draw a distinction between these coins based on their manner of sale, such that coins sold directly to institutional investors are considered securities and those sold through secondary market transactions to retail investors are not."

US District Judge Jed Rakoff 
The SEC previously informed the court that it intended to appeal Judge Torres' ruling in its lawsuit against Ripple and urged Judge Rakoff to not consider the summary judgment while hearing arguments in the case against Terraform and Do Kwon.