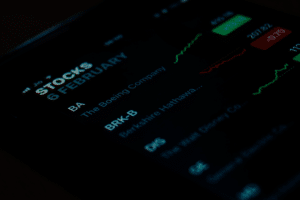 This article will address the analysis of the recent stock market performance of Gamestop, Coinbase and Tesla shares. 
Analysis of the Gamestop, Coinbase and Tesla stocks
Following the deep bear-market of 2022, 2023 had gotten off to a good start for many stocks. 
However, the rebound at the beginning of the year seems to have stopped, and by now many stocks have been lateralizing for some time. 
Some have stopped falling recently, and some have fallen so far in 2022 that they have hit bottom before the others. 
The trend of Gamestop stock: a comparison with the trends of Coinbase and Tesla
After the boom in January 2021, Gamestop's stock price trend on the market has only been characterized by a long decline. 
In fact, each time it has risen again after a descent it has made lower peaks than previous lows. It is thus a long phase of downward lateralization. 
It all began in March 2021, when the speculative bubble that had inflated a couple of months earlier on GME stock burst. 
The absolute peak was $120 in January 2021, while back in March the monthly high dropped to $87. 
In June of that year, after a brief descent, it made a new monthly maximum peak, at only at $86. 
Thereafter there have been as many as seven rises after as many falls, and the sequence of monthly maximum peaks has been $64, $50, $48, $35, $25, until February this year. 
However, things changed precisely from March 2023, when after yet another ascent the monthly maximum peak went as high as $27, which is a level only slightly higher than the previous peak. 
In addition, a new ascent has been triggered since 3 May, after touching $18, which still seems to be ongoing, and for now has led to a current monthly high of $24.3 touched yesterday. 
So if until February the bursting of the bubble was followed by a very long downward lateralization, in the last three months the descent seems to have stopped, and the lateralization has become relatively stable. It is worth noting that the lowest post-bubble peak was reached in January below $16, and it has not since fallen below those levels. 
The performance of Coinbase stock 
For the Coinbase stock things are going differently, because the lateralization has now lasted for more than a year. 
With the implosion of the Terra/Luna ecosystem in May 2022, the COIN share price dropped to $40, and since then a very long lateralization has begun that is still ongoing, and has seen it fluctuate in a range between $32 and $85, with very short hikes above. 
It is worth noting that it hit its lowest peak in December 2022, which is right around the same time as the 2022 low of the entire crypto market. 
Coinbase is a traditional Nasdaq-listed stock, but its fortunes follow the crypto markets very closely. It is surprising that in November 2021 it failed to replicate the April boom, while the crypto market surpassed it. 
Compared to the December low, the current price is 76% higher, which is an identical percentage to Bitcoin's +76% from the November lows. 
In particular, since the beginning of the month it has been +28%, which is significantly higher than, for example, BTC's performance, probably because it has recovered all that it had lost in the past few months due to problems with the SEC. 
In fact, as of 18 April it had lost 32%, and that loss has not yet been recovered. 
So while Coinbase's stock price trend follows the trend of the crypto markets, sometimes it behaves slightly differently due to problems specific to the exchange and not generic to the crypto markets. 
Finally, it is worth noting that the current price level is almost identical to that of the low peak in May 2022, so it has recovered all losses since then. 
The performance of Tesla stock 
A different matter, on the other hand, is the trend of Tesla's stock price.
TSLA stock is also going through a phase of lateralization, but that only began in February. 
In fact, its performance had previously been characterized by sustained volatility, with large rises and large falls. 
Curiously, the all-time high was set in November 2021, when the crypto market did too but Coinbase did not. 
In that case too, it was a speculative bubble that later burst, but the bear-market lasted until early this year. 
In fact, the downward parabola did not stop until 9 January, although by July last year it seemed to be recovering. Instead, between September and December it sank lower and lower, eventually hitting $101.8. 
It is worth noting that the highest peak was at $414, and by August 2022 it had risen back to $314. So the bulk of the decline was there in the last months of 2022, with the recovery coming only in 2023 after the rebound of Bitcoin. 
Since then, after recovering above $160 in late January, it began its lateralization phase, which is still ongoing, and which sees the price fluctuating within a range between $160 and $210, with brief fluctuations just above or just below. 
However, it is interesting to note that it has been rising continuously since 17 May, with a 12% rise that actually might have ended yesterday. 
Then again, the current level is exactly the same as it was on 18 April, before the last descent began.