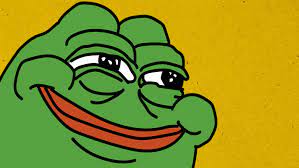 PEPE has accused three of the project's co-founders of stealing 16 trillion of the meme tokens. 
The co-founders in question removed themselves from the multi-signature wallet after transferring the tokens.  
The tokens remaining in the project's multisig wallet have since been moved to a new address. 
PEPE gained more than 11% following the clarification from its remaining founder. 
Popular memecoin project PEPE has accused its co-founders of operating in bad faith and stealing trillions of tokens from its multi-signature wallet. According to one of the project's founders, three of the co-founders were responsible for the recent suspicious transactions from the multi-sig wallet which resulted in the outflow of over $15 million worth of the meme tokens. 
Remaining PEPE In Multi-Sig Transferred To New Address
According to a lengthy tweet on PEPE's official X (formerly Twitter) account, the recent unexpected transactions involving trillions of tokens were the actions of three of the project's four founders. One of the founders, who claims to be the only one remaining, told the PEPE community that the multi-signature was initially set up to require 3/4 signers present for approval. 
However, internal strife in the project led to constant conflicts which hindered its progress when it came to making donations or purchases with the multi-sig tokens due to the unavailability of signers. Three of the four people involved in the creation of PEPE reportedly left the project a week after its launch. 
As per the remaining founder, the three ex-team members returned on August 25 and logged into the multi-sig wallet to steal 16 trillion PEPE that were subsequently transferred to centralized crypto exchanges including Binance, OKX, and Kucoin where they were sold. The former team members then removed themselves from the multi-sig and gave its full control to the remaining founder. 
The actions of the former team members led to a 16% decline in PEPE's price since their transactions spooked investors and traders. The remaining founder confirmed that he had full control of the project's X account, its multi-sig wallet, and the 10 trillion tokens in the wallet. The founder added that the remaining tokens had been moved to a new address. 
I am shocked at what took place and would like to apologize for all of the fear and uncertainty and any losses the actions of these bad actors have caused members of our community."
The founder told the PEPE community that the project was free of bad actors and had "clear roads ahead". They added that they were in talks with prominent members of the crypto community to guide the project going forward. The clarification from the founder led to a hike of over 11% in PEPE's price.