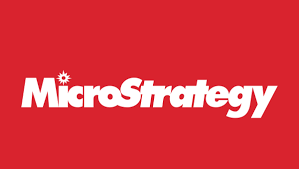 The share price of software firm Microstrategy increased by 7% following a recent projection by Berenberg. 
The investment bank believes that next year's Bitcoin halving could trigger a rally in Microstategy's stock (MSTR). 
Berenburg's current MSTR price target is $430, which would be an 18-month high.
Hamburg-based Berenberg Capital Markets recently circulated a research note which presented the upcoming Bitcoin halving as a potential trigger event for the share price of the United States-based software firm Microstrategy. Berenberg believes that the fourth Bitcoin halving could lead to a considerable rally in the share price of Bitcoin maximalist Michael Saylor's company. 
Berenberg Shares Bullish Price Target For Microstrategy
According to a research note shared with The Block, Berenberg Capital Markets placed most of Microstrategy's value on the massive Bitcoin holding on its balance sheet, which exceeded a whopping 150,000. The investment bank is counting on the previously seen rally in BTC's price following the halving event, to trigger a bullish scenario for the share price of Saylor's company as well. 
"If the fourth bitcoin halving features he kind of strong rally in the price of bitcoin that occurred prior to and following the first three halvings, then we believe it is likely that MSTR's stock would rally along with it; the correlation between the company's share price and the price of bitcoin is ~0.90."

Berenberg Capital Markets
Berenberg currently has a rather bullish price target for Microstrategy's stock, $430 to be precise. The investment bank believes that the software firm's share price will reach an 18-month high and deliver numbers that were previously witnessed in January 2022. At the time of writing, the stock was trading at $407.7, up more than 7% over the past 24 hours. 
Previously witnessed trends suggest that Microstrategy's stock reacts to the price action of Bitcoin. A drop in BTC is usually mirrored by the software company's share price. A research report released by Standard Chartered on Monday reinforced MSTR's bull case. The British banking giant increased its BTC price target and stated that the flagship cryptocurrency could reach $130,000 by the end of 2023.