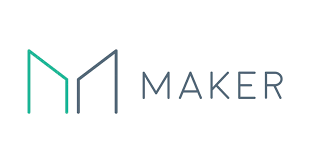 MakerDAO is set to introduce the Enhanced DAI Savings Rate (EDSR) to raise the interest rate for DAI holders to up to 8%. 
The community behind the DeFi lending protocol voted overwhelmingly in favor of the EDSR. 
The proposal was introduced to stabilize DAI's supply after the stablecoin's circulation was reduced by a third.
DeFi lending protocol MakerDAO is considering introducing the Enhanced DAI Savings Rate (EDSR) in a bid to increase the adoption of its DAI stablecoin. Earlier today, the community behind Maker concluded a governance vote that would pave the way to provide an interest rate of as much as 8% to DAI holders. 
MakerDAO Looks To Increase DAI's Adoption
The MakerDAO community voted overwhelmingly in favor of the proposal to enforce the Enhanced DAI Savings Rate, with less than 0.5% votes against it. The vote began on July 24 and concluded earlier today, with over 99.9% of the community in favor of the EDSR. 
According to the proposal posted on MakerDAO's governance forum by the protocol's founder Rune Christensen, the EDSR will temporarily raise the DAI savings rate (DSR) available to users when the DSR utilization is low. Once the utilization gets high enough, the one-time EDSR mechanism will disappear. 
Maker's current DAI savings rate of 3.19% is among the highest in decentralized finance. However, it has failed to spur the growth in demand and capital inflow that the DeFi lending protocol is looking for. The EDSR would hike the savings rate to as high as 8%, more than double what rival lending protocols like Aave and Compound offer. 
The high-interest rate is expected to incentivize stablecoin users to consider DAI rather than popular rivals like USDT and USDC. The EDSR would allow DAI holders to get a bigger proportion of the protocol's earnings.  
I believe we need to decisively focus on the most important short term mission: Grow the demand for Dai and DSR."

Rune Christensen, Founder of MakerDAO
The governance vote came amid concerns over DAI's circulation, which declined by a third over the past year. The DAI stablecoin, which boasts a market capitalization of $4.5 billion, has also witnessed a decline of over 80% in its daily trading volume since last year.