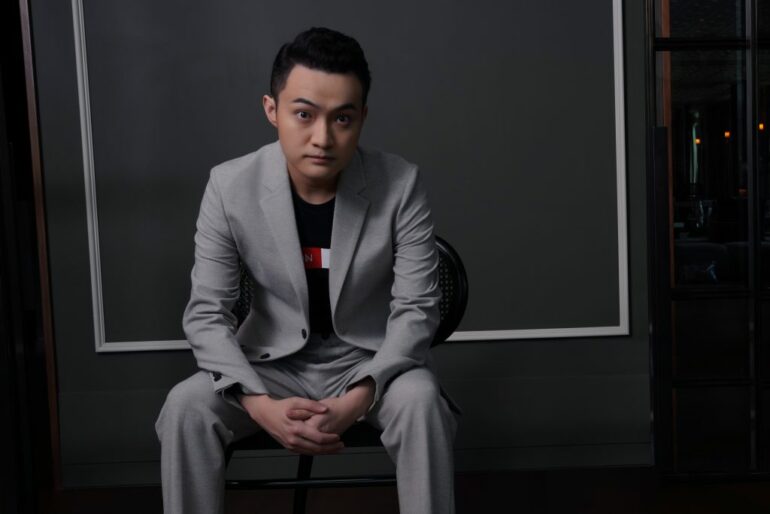 Summary:
Tron (TRX) is now fully accessible on crypto's largest altcoin network Ethereum, founder Justin Sun tweeted on Friday.
The Tron blockchain is DeFi's second biggest ecosystem with over $5.6 billion in total value locked and over 2.9 million active users, per DeFiLlama data.
Tron's native asset TRX jumped 2% in price following Sun's tweet about the Ethereum expansion via BitTorrent Bridge.
TRX, the native asset on the Tron blockchain founded by crypto mogul Justin Sun, is expanding on crypto's largest altcoin network Ethereum.
TRX On Ethereum Via BitTorrent Bridge
Sun tweeted that Tron's token "is now fully accessible within the Ethereum ecosystem". The asset will use BitTorrent Bridge to expand its reach and boost Tron liquidity on Ethereum. Friday's announcement provided a contract address for Tron users utilizing TRX on Ethereum's blockchain.
Tron's native token is ranked in the top 100 cryptocurrencies at #12, per CoinMarketCap. The token's market cap was above $8 billion as of the time of writing and boasted over $162 million in 24-hour trading volume. TRX's price jumped 2% after Sun shared the news.
Data also shows that Tron is somewhat of an authority in DeFi with the second-largest total value locked (TVL) worth $5.6 billion and over $45 billion in stablecoins. Only Ethereum $27 billion in TVL and $69 billion in stables ranks higher, DeFiLlama shows.
Developer activity on Tron seems to move at a modest pace compared to other top networks like Ethereum and Binance Smart Chain (BSC). 22 protocols run atop Tron's network and JustLend dominates the TRX ecosystem accounting for over half of Tron's TVL.
Sun Apes Into Memecoin
Justin Sun said he would trade memecoins and donate the profits to charity amid a frenzy led by tokens like Pepe, a memecoin inspired by the popular "Pepe The Frog". At the time, fees on marquee networks like Bitcoin and Ethereum hit ATHs as speculative traders aped into these memecoins.
Though obviously risky, the trading trend may spotlight the gambling nature or "degenerate/degen" side of the crypto community.