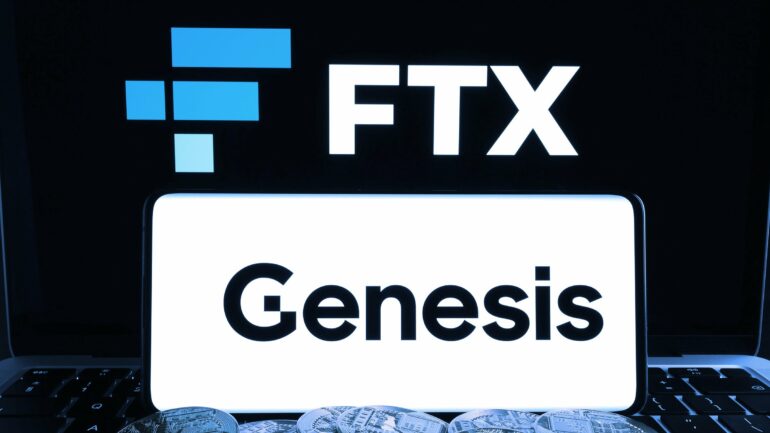 FTX has filed an objection to the mediation extension proposed by Genesis Global. 
As Genesis' largest creditor, the crypto exchange took issue with not being included in the mediation process. 
The bankrupt exchange has also objected to having its unliquidated claims estimated at zero by Genesis.
FTX Trading Ltd. and its debtor-affiliates have joined a group of creditors of bankrupt crypto lender Genesis Global to oppose the extension of the mediation period proposed by the latter. Claiming to be Genesis' largest unsecured creditor, the Bahamas-based bankrupt crypto exchange filed an objection to Genesis' proposed mediation extension. 
FTX Objects To Genesis Marking Down Its $3.9 Billion Claim
According to the filing made with the U.S. Bankruptcy Court for the Southern District of New York earlier today, the FTX debtors asserted that they were the largest creditors in Genesis' Chapter 11 proceedings with claims of a whopping $3.9 billion. The filing was made in response to a motion filed by Genesis Global late on Thursday night, which sought to estimate the FTX debtors' claims at $0.00. 
FTX stated in the filing that Genesis' motion was filed without any advance notice to the bankrupt crypto exchange and its affiliated debtors. Genesis described the motion as critical in order to avoid undue delay and "expeditiously pursue confirmation of a chapter 11 plan". FTX highlighted that the Chapter 11 plan in question remained undisclosed and was under negotiation among creditors in the mediation party that were hand-picked by Genesis. 
The mediation is a waste of estate resources without the inclusion of the FTX Debtors and should not continue without the FTX Debtors' involvement."

FTX Trading and affiliated debtors
FTX also took issue with not being included in Genesis' court-appointed mediation process that took place in May. The mediation process included other parties to the bankrupt crypto lender's Chapter 11 process including Genesis' parent firm Digital Currency Group and the Winklevoss-owned crypto exchange Gemini. FTX's objection to the mediation extension was accompanied by over a dozen other parties who are owed millions by Genesis. A hearing on the mediation extension is scheduled for June 5, 2023.