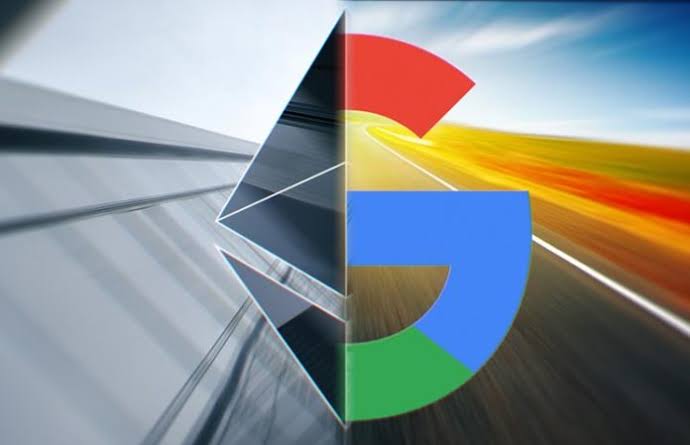 To make things easier for the Ethereum developers & projects, Google announced its cloud-based node engine service, this Thursday.
Blockchains usually rely on networks of nodes or in some instances on computers, that run designated software to confirm transactions & store historical data. These nodes run programmatic codes for various crypto networks and act as an essential building block for the Web3 ecosystem to function properly. The more nodes a network has, the more scalable, trustworthy, secure & decentralized it will be. 
Officially called the "Blockchain Node Engine", the new offering from Google will allow creators & developers to rely on Google Cloud to produce a new node, which will make the whole process a lot easier, quicker & safer. The service will be fully managed by Google, therefore removing the pain of hiring a separate team to maintain & monitor the nodes. According to Google, "it actively monitors the nodes and restarts them if anything goes wrong".
Addressing Core Challenges
The two principal challenges the Blockchain Node Engine will address are the time it takes to deploy a node and the egregious task of keeping it up & running.
"Blockchain Node Engine reduces these pain points, and furthermore affords developers complete control over where their nodes are deployed."
The new service from Google also includes numerous security features like Google's Cloud Armor, which is built & designed to stop denial-of-service (DDOS) attacks that jam & slow down the networks. Also, customers can now select where their nodes are deployed geographically.
Concerns for Centralization
However, the launch has met with some amount of skepticism as well. People have raised concerns about centralization which can be a direct result of the node engine service. Google officials are reportedly aware of the issue & they don't have any intentions of taking over the whole of Web3. 
Google's Interest in Blockchain
Back in January of this year, Google termed Blockchain technology as a "tremendous innovation" & had shared their intentions of developing node validators that could be deployed as a service by blockchain projects. With growing interest, Google has built a core team of experts who are looking into blockchain-centric services & tools which are slated to launch in the coming years.
Currently, Google is only supporting the Ethereum network at launch but has intentions to expand its Node-hosting service to other notable networks in the future.
The post Just In: Google Launches Node-hosting Service with Support for Ethereum appeared first on CoinGape.