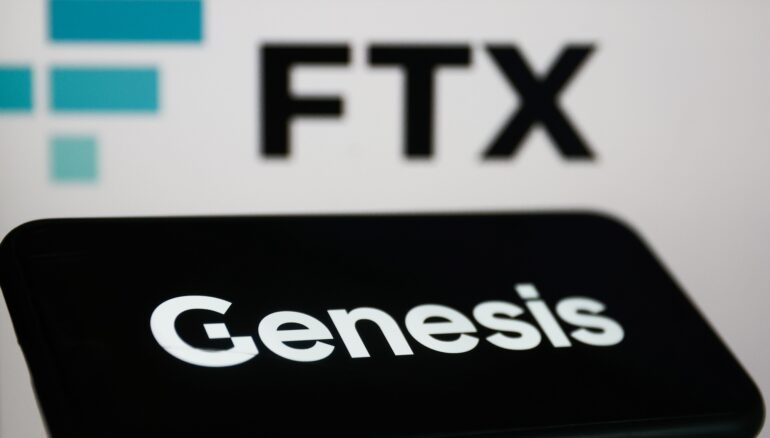 The judge overseeing Genesis' bankruptcy case has ordered the crypto lender and FTX back to the negotiation table. 
Manhattan Judge Sean Lane wants both parties to exchange information about the dispute over $2 billion owed to FTX. 
Judge Lane's latest ruling stated that there will likely be a delay in the payout plan for Genesis' creditors. 
The judge overseeing the bankruptcy proceedings of Genesis Global Holdco has ordered the defunct crypto lending firm and bankrupt crypto exchange FTX back to the negotiation table. The latest order came after both parties failed to reach an agreement regarding the $2 billion that FTX claims are owed to it. 
Genesis Bankruptcy Judge Expects Delay In Payout To Creditors
According to a report by Bloomberg, the ongoing dispute between Genesis Global and the Bahamas-based FTX exchange will likely keep the court from considering a payout plan for the crypto lender's stranded creditors. Both parties are under Chapter 11 bankruptcy and are in the process of recovering money to pay back their creditors. However, earlier this year, FTX laid a stake for a $3.9 billion claim from the DCG subsidiary. 
In the latest court filing, FTX reduced the claim amount to $2 billion. Despite declaring bankruptcy after FTX, Genesis has indicated that it is nearing the completion of the process and has requested Judge Sean Lane to approve a payout plan for its creditors next month. However, the bankruptcy judge indicated that the crypto lender's plan appeared to be "awfully optimistic" and was likely to slip past the deadline. 
Meanwhile, Genesis and FTX have put forward separate approaches to reach a resolution in the matter. The bankrupt crypto lender has sought a court date from Judge Lane to determine the legitimacy of the $2 billion claim made by FTX. On the other hand, FTX wants to sue Genesis in Delaware and wants the bankruptcy judge's permission for the same. The crypto exchange's bankruptcy proceedings are currently underway in Wilmington, Delaware. In response, Judge Sean Lane refused to grant either request and ordered both parties to exchange information pertaining to the dispute.