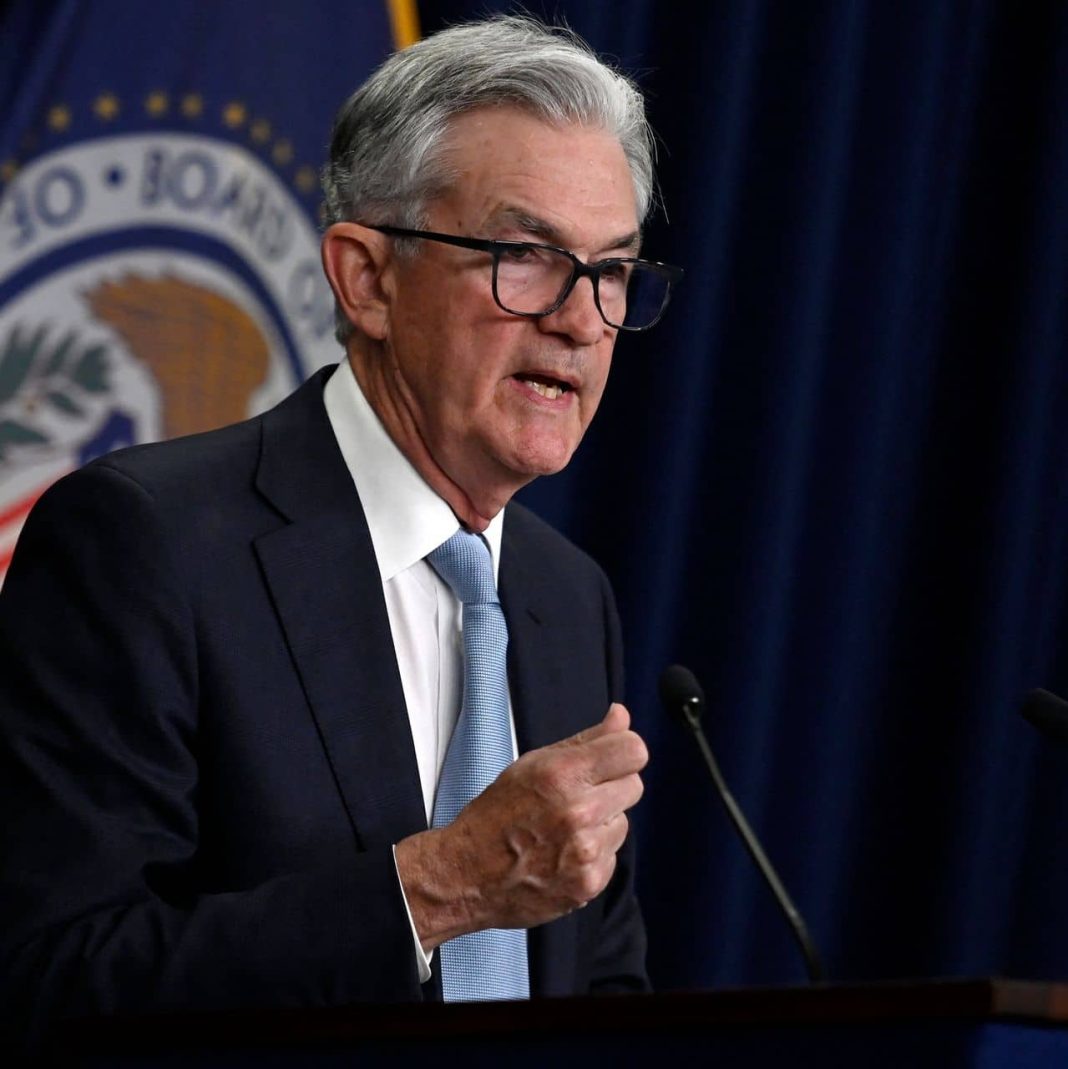 US Fed Chair Jerome Powell said the central bank will take a data driven decision approach to determine the extent of further interest rate hikes. He made the comment in the post FOMC press conference on Wednesday. The FOMC said in its statement that the committee would be prepared to adjust the stance of monetary policy appropriately if risks emerge that could impede the attainment of the committee's goals. The markets perceived this as a signal from the central bank to opening doors for a rate hike pause.
Also Read: FED Hikes Interest Rates By 25 BPS, Signals Pivoting Ahead
Earlier, the U.S. Federal Reserve's Federal Open Market Committee (FOMC) raised the Federal funds target rate by 25 bps, on expected lines. The latest hike effectively brought the current target rate to 500-525 bps range.
No Decision On Rate Hike Pause Yet
Powell said in the post FOMC press conference that there was no decision made during the meeting about rate hike pause. He added that the committee would take rate determination decision meeting by meeting. Traders have been anticipating a signal on possibility of a rate hike pause in the June 2023 FOMC meeting. Meanwhile, the committee observed that the U.S. banking system is sound and resilient, despite recent hurdles in the form of First Republic Bank collapse and subsequent ripple effect in the US regional banking sector.
Powell reiterated that the central bank is committed to bring inflation down to the 2% target. He also said it won't be possible to confidently say if a sufficiently restrictive level has been reached, with regard to the policy tightening. Meanwhile, the Bitcoin price suffered slight drop in reaction to Powell speech today. On the other hand, the US Dollar Index (DXY) recovered after a sharp fall in reaction to the 25 bps rate hike announcement.
Also Read: Binance Launches SUI Token Perpetual Contracts; SUI Price Nosedives By 70%
The post Jerome Powell Says No Decision Yet On Fed Rate Hike Pause, Bitcoin Drops appeared first on CoinGape.