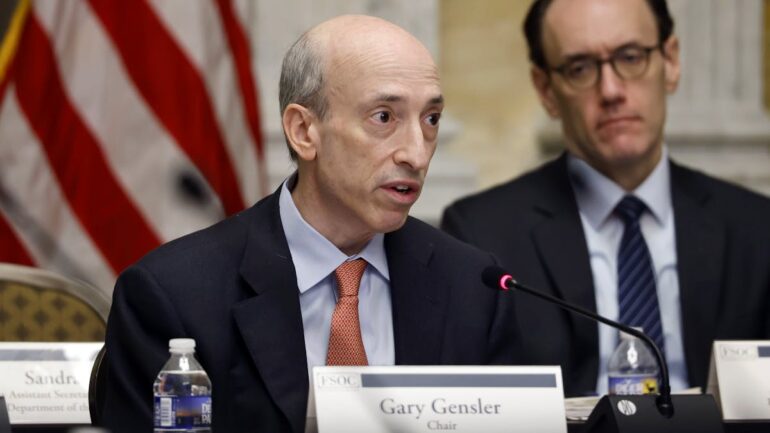 Summary:
The SEC's claims that SOL, ADA, and MATIC are securities were met with stiff disagreement by the development foundation of each token.
Following their statements last week, investors seemed to steady their feet as prices rebounded slightly on Monday.
SOL, ADA, and MATIC market values initially dropped after the SEC sued Binance and Coinbase for violating U.S. securities laws.
Crypto Foundation to the SEC's claim that tokens Solana's SOL, Cardano's ADA, and Polygon's MATIC are Securities, saying that they are in fact not securities at all. 
Following the SEC's lawsuit against crypto exchanges Binance and Coinbase for offering unregistered securities trading to American investors, the market prices of these tokens slumped amid a broader decline in the crypto market last week.
Crypto and Equities trading provider Robinhood delisted SOL, ADA, and MATIC after the U.S. financial watchdog classified the tokens as securities, shaking investor confidence in these assets.
Market makers and institutional investors like Jump Trading and Cumberland transferred millions of dollars in Polygon's MATIC to trading venues, further prompting fears of a sell-off that triggered a further price drop.
These tokens have since recovered slightly in price along with crypto asset values as proponents and development foundations push back against the SEC's war on crypto.
SOL, ADA, AND MATIC Are Not Securities, Foundations Fight Back
On June 11, MATIC developer Polygon Labs refuted the SEC's claims without directly addressing the watchdog. "developed outside the US, deployed outside the US", the startup said concerning MATIC in a bid to debunk allegations that the token is a security. MATIC was up 3% at press time and traded around $0.63 on markets.
The Solana Foundation "disagrees with the characterization of SOL as a security", a thread published on June 10 reads. In addition, the SOL Foundation does not expect the SEC's claims will disrupt developer activity. The Foundation also called on U.S. policymakers to focus clearer rules for the benefit of investors and providers alike. The coin was down 1.02% on Monday, per CMC data.
"Under no circumstances was ADA a security," said Cardano developer IOG on June 9. IOD added that the SEC's claims were riddled with inaccuracies. ADA exchanged hands for $0.27, up over 4% over a 24-hour period, TradingView data showed.
SOL, ADA, and MATIC are three tokens in a basket of cryptos classified as securities by the U.S. SEC in lawsuits against Binance and Coinbase. Aside from the price dip that followed the news of the suits and delisting on Robinhood, it's yet unclear the ramifications of the SEC's claims that certain cryptocurrencies are securities and must be registered with the commission.