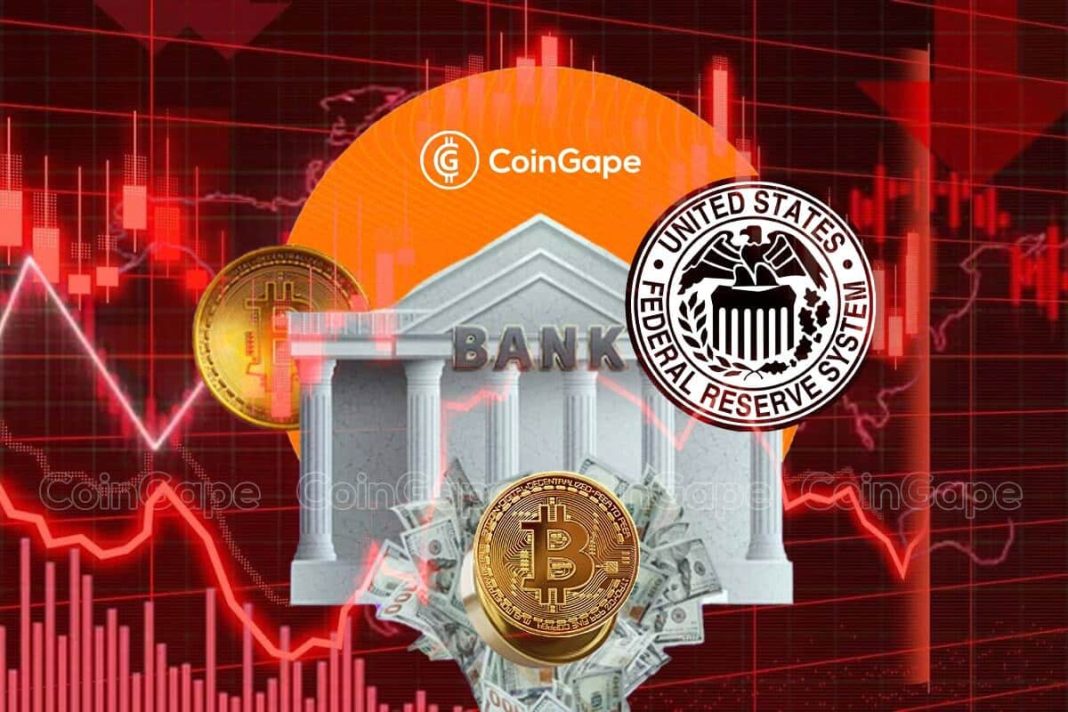 Crypto Market News: The turmoil in banking sector came as a boon for the crypto market, as Bitcoin price took off over concerns of regional bank collapse in March 2023. A slew of measures initiated by the US Federal Reserve and easing market conditions were believed to be saving the US banking sector from a widespread banking collapse. After the collapse of Silvergate and Signature Bank in March, the decline of First Republic Bank (FRC) stock raised fresh concerns over stability in the sector. This comes amid reports that the bank's seizure would soon be initiated by the Federal Deposit Insurance Corporation.
Also Read: PayPal's Crypto Push: Over 60 Million Venmo Users Can Now Transfer Crypto
Hence, what started with Silvergate is now seen similarly with the First Republic Bank. In this context, a popular crypto expert commented that the banking crisis has just about started, although based on American television personality Jim Cramer. The CNBC host faces flak for what appears to be an 'inverse' prediction on stocks. In fact, some of the stocks he was bullish on declined immediately and vice versa, so much so that an "inverse Jim Cramer" strategy is popular among trader communities.
Banking Crisis Just Started?
Based on this inverse Jim Cramer strategy, XRP lawyer John Deaton, who represents over 70,000 XRP token holders in the XRP Vs SEC lawsuit, predicted that the banking crisis might just be beginning only now. He made the comment in response to Cramer's statement that the First Republic Bank collapse could mark the end of banking crisis.
It must be just starting. https://t.co/fdB6AZI7nJ

— John E Deaton (@JohnEDeaton1) April 29, 2023
Hence, there is no substantial logic to Deaton's prediction, although it can not be entirely ruled out. It may also be recalled that Standard Chartered Bank predicted that Bitcoin price could reach as high as $100,000 by 2024.
Also Read: Crypto Securities Debate: John Deaton Sends Open Challenge to the SEC
The post Crypto Expert Says Banking Crisis "Just Starting"; Here's Why appeared first on CoinGape.