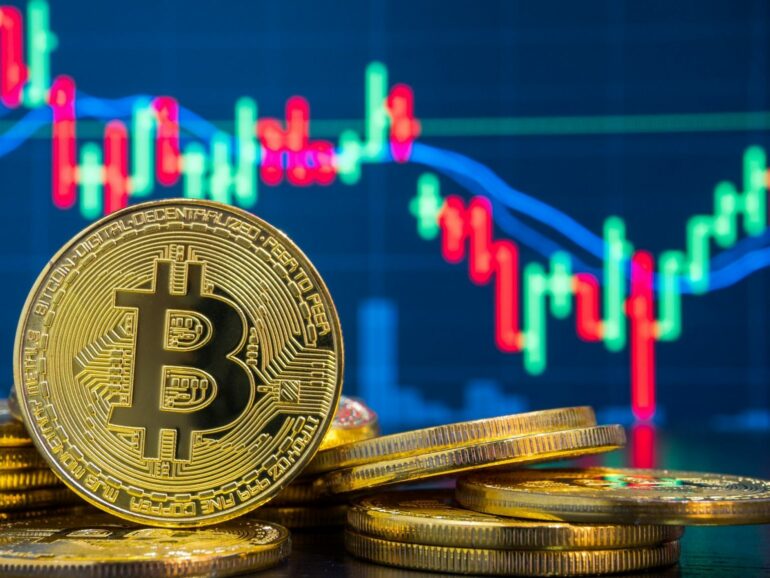 Summary:
Bitcoin neared double-digit gain in the past 24 hours following ETF applications from giant TradFi players like BlackRock.
BTC traded above $28,800 on Monday, over 7% up in the past 1 day per data from TradingView and CMC.
$8 trillion asset manager BlackRock filed a Bitcoin ETF with the SEC galvanizing other applications amid an ongoing crypto crackdown in the U.S.
Bitcoin, crypto's largest token by market cap, edged toward $29,000 during trading hours on June 21 on the back of growing interest from major institutional players in traditional finance.
According to data from CoinMarketCap, BTC was almost in double-digit gains on Wednesday. The token was up over 7% in the last 24 hours and exchanged hands around $28,900 across crypto trading venues.
BTC's price also strangely skyrocketed on Binance US, peaking at around $138,000 in the early hours of Wednesday before reclaiming parity with spot market prices in the $28,000 range.
It's not yet clear what caused the price spike on Binance's American platform although this is not the first time such an incident has happened in recent times.
ETF Application Boom After BlackRock Bitcoin Interest
The prevailing assumption is that Bitcoin is rallying thanks to interest from TradFi institutional players like BlackRock.
Indeed, the $8 trillion asset management behemoth applied for a Bitcoin ETF, a product notoriously rejected by the U.S. Securities and Exchange Commission due to supposed market manipulation concerns.
The company notably has a stellar record with filing ETPs in general with 575 successful filings against 1 failed attempt.
BlackRock also owns a whopping 6% stake in Michael Saylor's MicroStrategy, the largest corporate holder of BTC with around 140,000 Bitcoins worth over $3 billion.
The company's stake in MSTR has seemingly spurred speculations and hopium among proponents that institutional players are taking big bets on BTC, and perhaps the broader crypto market by extension.
At the very least, BlackRock's move has galvanized other TradFi entities like WisdomTree and Invesco to take a gamble at a Bitcoin ETF filing.
The interest from these players comes at a time when the SEC dropped the hammer on crypto's two largest centralized exchanges Binance and Coinbase.
According to the SEC, both platforms violated securities laws by operating unregistered securities exchanges and offering illegal securities tokens. A basket of cryptos like including SOL, ADA, and MATIC were listed in the respective lawsuits.
Trading venues like eToro and Robinhood subsequently delisted some of these tokens in a bid to mitigate possible regulatory consequences.