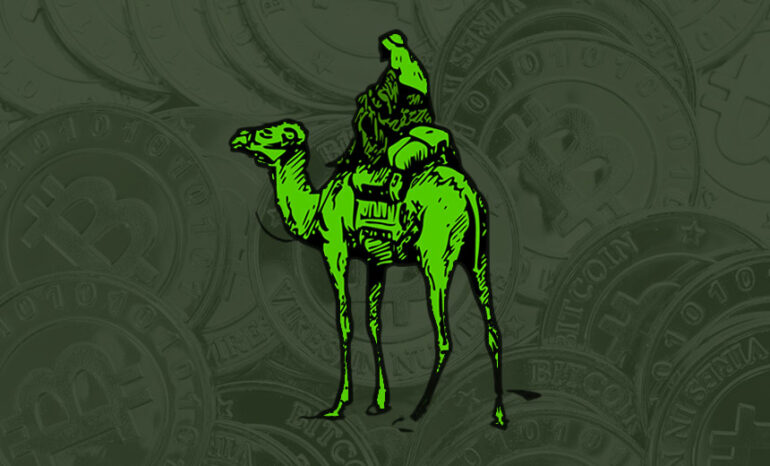 Two unconfirmed transactions show that 9,800 Bitcoin linked to dark web marketplace Silk Road was transferred on Wednesday.
506 BTC was sent to a change address and 0.01 BTC was moved to the wallet 361yog in the first transaction, per reports.
In the second transaction, the move transferred 8,200 BTC to the same 361yog wallet and 1,118 BTC to a separate change wallet.
The transactions were discovered shortly after the U.S. CPI data was released but it remains unclear if the government is behind the BTC transfers.
Crypto addresses with Bitcoin tied to the defunct darknet marketplace Silk Road moved BTC worth around $300 Million to fresh wallets on Wednesday shortly after the CPI data was announced.
The BTC movements were first noticed by crypto observers over two unconfirmed transactions. In the first transaction, 506 BTC was sent to a change address, and 0.01 BTC was moved to the wallet 361yog.
Wallet 361yo again received 8,200 BTC worth roughly $250 million in the second transaction. 1,118 BTC was also sent to a change address separate from the first.
8200 Silk Road Bitcoin Dispersed Across Multiple Wallets
According to blockchain insight provider MistTrack, the 8200 Silk Road Bitcoin seized by the U.S. Justice Department was split across several wallet addresses. Each of the new wallets received 79.2008, MistTrack noted. 1,118 BTC moved to a change address was not moved yet at press time.
In March, U.S. authorities liquidated 9,800 BTC for approximately $216 million. The government also revealed plans to sell off 41,490 BTC in four tranches during 2023. Notably, Coinbase is the official digital asset partner that supports the U.S. government to sell its seized Bitcoin and virtual currencies. The crypto exchange is currently facing a lawsuit filed by the SEC alleging rulebreaking.
Silk Road forfeited over 51,000 Bitcoins to the U.S. government after creator Ross William Ulbricht was sentenced to life in prison after his arrest in 2013. The dark web marketplace operated for over two years and allowed users to pay for narcotics, money laundering services, and other illegal operations using BTC.