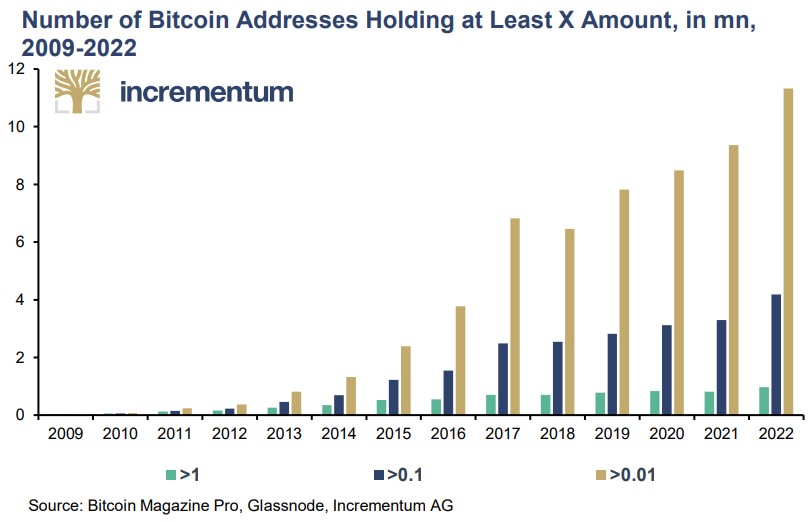 Binance and Coinbase are sued by the SEC
Bitcoin price remains resilient
Scarcity, inflation rate halving, and an increase in the number of users help Bitcoin
Once again, cryptocurrency investors are tested. In a span of 24h, several things challenged the market again.
First, Binance, one of the largest crypto exchanges in the world, was sued by the Securities and Exchange Commission with thirteen charges. Second, Coinbase was sued by the same authority for operating as an unlicensed broker in the US.
Moreover, the SEC filed court documents to freeze Binance's US assets. Given how strategically important these two players are for the industry, how come Bitcoin price remains resilient? Here are three reasons that might explain such resilience:
Scarcity
Increased number of holders
Halving inflation rate
Scarcity
The upper limit of supply is mathematically fixed at 21 million. This scarcity makes Bitcoin attractive in the eyes of many investors, as it resembles a digital store of value.
The number of users/holders increases
More and more people use or hold Bitcoin. Throughout the years, the number of users and holders increased considerably despite the industry being challenged constantly by fraudsters or, in this case, lawsuits.
Inflation rate halving
By April 2024, Bitcoin's inflation rate halves again. It means that it will be lower than that of gold, which makes it an attractive asset to those looking for a hedge against inflation in times when inflation reached alarming levels, even in the developed world.
The post 3 reasons why Bitcoin price remains resilient appeared first on CoinJournal.