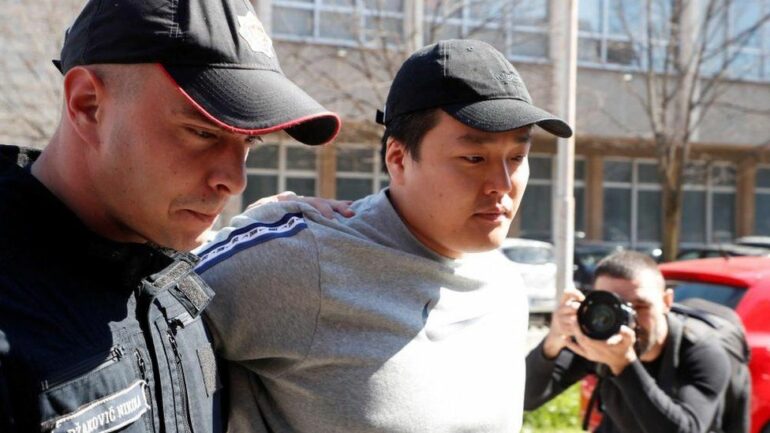 Do Kwon may be sentenced to over 40 years in prison in South Korea.
A senior South Korean prosecutor Dan Sunghan stated that the Terra founder may spend most of his life behind bars. 
The prosecutor believes that Kwon may have to face a separate jail term in the US after completing his sentence in South Korea. 
Sunghan expects Kwon's extradition from Montenegro to take up to nine months. 
Do Kwon, founder of the defunct Terraform Labs, could be handed a 40-year prison sentence in South Korea. Dan Sunghan, a senior prosecutor in South Korea, believes that the disgraced crypto personality will spend most of his life behind bars. Sharing his take on Kwon's ongoing legal troubles, the South Korean lawyer revealed that 31 yr old Terra founder may have to serve a separate jail term in the United States if convicted on the charges filed by the U.S. Securities and Exchange Commission. 
Do Kwon's Extradition From Montenegro May Take Up To Nine Months
According to a report by Bloomberg, Dan Sunghan believes it is possible for Do Kwon to be tried and sentenced in two different jurisdictions on separate charges. Such a scenario would involve the Terraform Labs founder facing fraud charges in South Korea, followed by his extradition to the United States to face trial. After completing his sentence in South Korea, Kwon would be sent to the US to serve the remainder of his jail term. 
This is the largest financial fraud or financial securities fraud case that has ever happened in South Korea,"

Dan Sunghan, Senior South Korean Prosecutor 
Dan Sunghan serves as the Director of the financial crime investigation bureau at the Seoul Southern District Prosecution Service. As the lead prosecutor for the probe into Do Kwon and Terraform's activities, Sunghan expects the disgraced founder to receive a record domestic sentence for a financial fraud case exceeding four decades. The prosecutor believes Kwon should be extradited from Montenegro to South Korea first, but he noted that the process itself could take up to nine months.