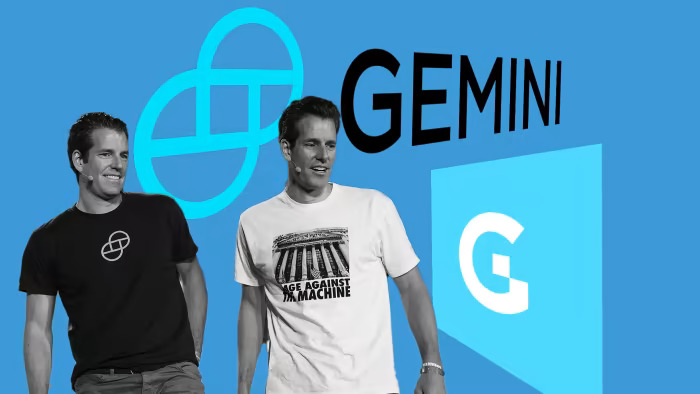 The Gemini Foundation is set to host its first trading competition next month. 
The Gemini Leaderboard competition will reward as much as 250 GUSD to derivatives traders on the exchange. 
The derivatives crypto exchange aims to attract traders and grow its user base. 
Gemini Foundation, the derivatives exchange founded by billionaire entrepreneurs Cameron and Tyler Winklevoss, is set to host its first trading competition next month. The international crypto derivatives exchange, which was launched in May by the Winklevoss-owned American crypto exchange, is hoping to leverage the trading competition to lure new users to the platform. 
Gemini Aims To Attract Users After Decline In Trading Volume 
The Winklevoss twins plan to launch the Gemini Leaderboard competition on August 1, 2023, Bloomberg reported earlier today. The leaderboard will track the performance of crypto traders on the international derivatives trading platform and reward the top-performing traders accordingly. 
The Gemini Foundation will host multiple competitions, each with unique rules, objectives, and duration. The best traders will be rewarded as much as 250 GUSD every day. The competition will not be available for users in the United States, the United Kingdom, and the European Union. 
Traders who are interested in participating in the competition will have to fund their derivatives account with at least 250 GUSD before the end of the month. This amount would have to be maintained in the account throughout the duration of the competition. The first competition will end on August 31, 2023. 
The promotional event comes amid Gemini's declining trading volume. Data from CoinGecko showed that the crypto exchange's trading volume declined by more than 87% over the past year, going from $147 million to almost $18 million at the time of writing. As per the exchange's self-reported proof of reserves, it currently holds $6.4 billion worth of crypto. 
When regulators in the United States cracked down on the crypto industry, the Winklevoss twins looked offshore to set up a derivatives platform and increase their crypto firm's global presence, which led to the establishment of the Gemini Foundation. The GUSD stablecoin serves as the derivatives exchange's primary token, and perpetual contracts offered on the trading platform are denominated in GUSD.