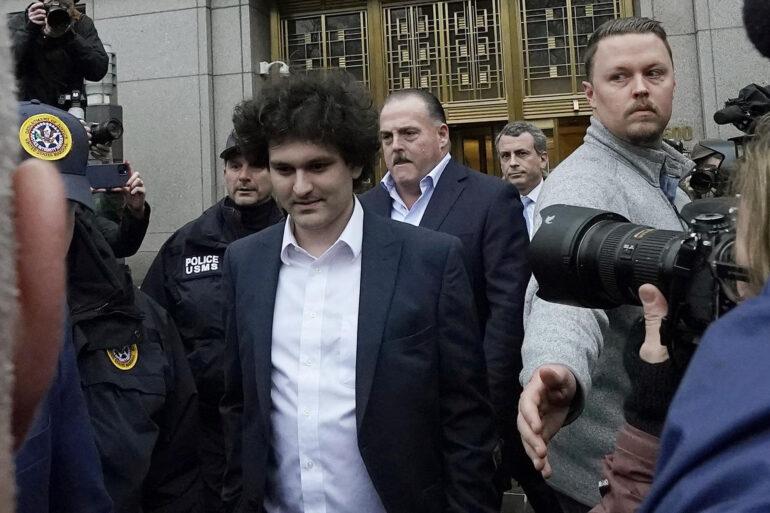 Sam Bankman-Fried's lawyers have appealed his remand to jail following the revocation of his bail. 
Bankman-Fried's legal defense team appealed in less than an hour of his arrest earlier today. 
Federal Judge Lewis Kaplan revoked the FTX founder's bail for witness tampering and leaking Caroline Ellison's private writings. 
SBF will likely be jailed in Putnam County Correctional Facility and the Metropolitan Detention Center during the trial. 
Sam Bankman-Fried's legal defense team has appealed his remand to jail less than an hour after his bail was revoked by a Manhattan judge. The disgraced FTX founder was handcuffed and escorted out of the U.S. District Court for the Southern District of New York earlier today after federal Judge Lewis Kaplan remanded him into custody ahead of his trial, which is set to begin on October 2, 2023. 
Sam Bankman-Fried Jailed For Witness Tampering
Inner City Press reported on X (formerly Twitter) earlier today that Judge Kaplan remanded Sam Bankman-Fried to jail due to his attempts to tamper with a key witness in the Department of Justice's case against him. The judge also highlighted the FTX founder's decision to leak the private writings of former Alameda Research CEO Caroline Ellison with the New York Times last month. 
"In view of the evidence, my conclusion is that there is probable cause to believe that the defendant has attempted to tamper with witnesses at least twice…"

SDNY Judge Lewis A. Kaplan
After Bankman-Fried's bail was revoked, he was handcuffed by U.S. Marshals and escorted out of the courtroom. As for Bankman-Fried's jail arrangements, Assistant United States Attorney Danielle Sassoon proposed that he be held at the Putnam County Correctional Facility in New York and the Manhattan Detention Center during his trial. 
Within an hour of Sam Bankman-Fried's bail revocation and subsequent arrest, his legal defense team led by Mark Cohen appealed his remand to jail. Cohen had previously stated his intent to appeal and asked Judge Kaplan for a written order of bail revocation for the same. According to Inner City Press, an electronic filing for the appeal has been made, complete with a filing fee of $505.