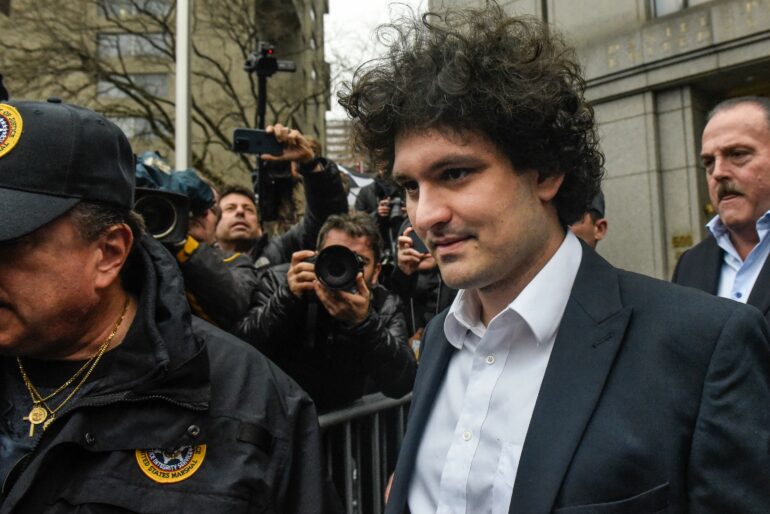 Bankman-Fried was transferred to the Metropolitan Detention Center in Brooklyn on Monday, per Reuters.
Authorities moved the former FTX CEO after U.S. District Judge Lewis Kaplan revoked his $250 million bail bond.
The crypto founder was previously living at his parents' house in Palo Alto where he allegedly tampered with witnesses and leaked a private diary.
SBF will remain in a federal jail cell pending his trial for fraud charges.
Authorities transferred former FTX CEO Sam Bankman-Fried to a federal jail in Brooklyn after a U.S. revoked SBF's $250 million bail bond.
Bankman-Fried was moved to Brooklyn's Metropolitan Detention Center (MDC) ahead of his trial starting in October. SBF's previously lived at his parents' home in Palo Alto, California until last week.
Judge Lewis Kaplan ruled to cancel SBF's bail conditions after reviewing arguments on his alleged witness tampering. Prosecutors raised complaints after Bankman-Fried leaked Caroline Ellison's private diary to the New York Times. His lawyers subsequently asked the court to seal the dairy, a move that puzzled observers while the Justice Department argued for jail time.
Bankman-Fried's lawyers appealed Judge Kaplan's decision to revoke bail shortly after his arrest. However, SBF will likely prepare his defense from a federal prison cell.
Inmates of Brooklyn's MDC like former president of Honduras Juan Orlando Hernandez and exiled Asian businessman Guo Wengui both described the prison as dangerous. This is the second prison Bankman-Fried has checked into since FTX's collapse.
SBF was previously held at the Fox Hill Prison in the Bahamas, another prison notorious for its poor conditions.
Charges Against Bankman-Fried
Prosecutors charged SBF on 12 counts including fraud following the crash of FTX last November. Authorities dialed back on campaign finance violation charges due to an issue with Sam's extradition papers from the Bahamas. This particular charge was not included in the agreement, per reports.
SBF's trial is scheduled to begin on October 2 in what experts say is the biggest fraud case in America's history.