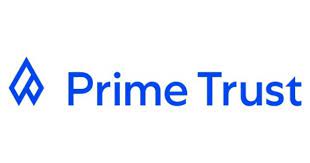 Crypto custodian Prime Trust suspended withdrawals and deposits earlier today. 
The suspension came after rival custodian BitGo terminated a deal to acquire the firm. 
The Nevada Financial Institution Division issued an order to Prime Trust instructing it to suspend operations. 
BitGo had reached a preliminary agreement to acquire its rival custody firm earlier this month. 
Crypto custody firm Prime Trust has suspended withdrawals and deposits on its platform. The news came just hours after a deal to be acquired by rival custody firm BitGo fell apart earlier today. BitGo announced earlier today that it had terminated the acquisition deal after considerable effort and work to find a path forward with the crypto custodian. 
Nevada Regulator Directs Prime Trust To Suspend Operations
According to a press release by one of Prime Trust's primary custody client Stably, the Nevada Financial Institution Division issued an order to the crypto custody firm following which it halted all deposits of fiat and digital assets for custody. The custodian also halted all withdrawals of fiat and digital assets. The order was followed by an advisory from the firm for all clients to stop sending custody assets to the crypto custody firm. 
Prime Trust is actively engaging the NV FID to determine the next steps to remediate any concerns and return to business as usual as soon as possible. We sincerely apologize for this inconvenience and ask you to be patient with us while we work with the regulators to provide more clarification on the next steps."
Prime Trust's troubles led to significant issues for, Stably. The firm had to stop onboarding, withdrawals, and deposits of Stably Ramp, as well as Stably Prime. The latest development comes just two weeks after BitGo announced a preliminary agreement to acquire Prime Trust for an undisclosed amount. The custody firm's Nevada Trust Company was poised to join BitGo's existing global network of regulated trust companies in multiple jurisdictions, including Germany and Switzerland. The deal would've also seen the crypto custodian's infrastructure map over 1:1 with BitGo's services.