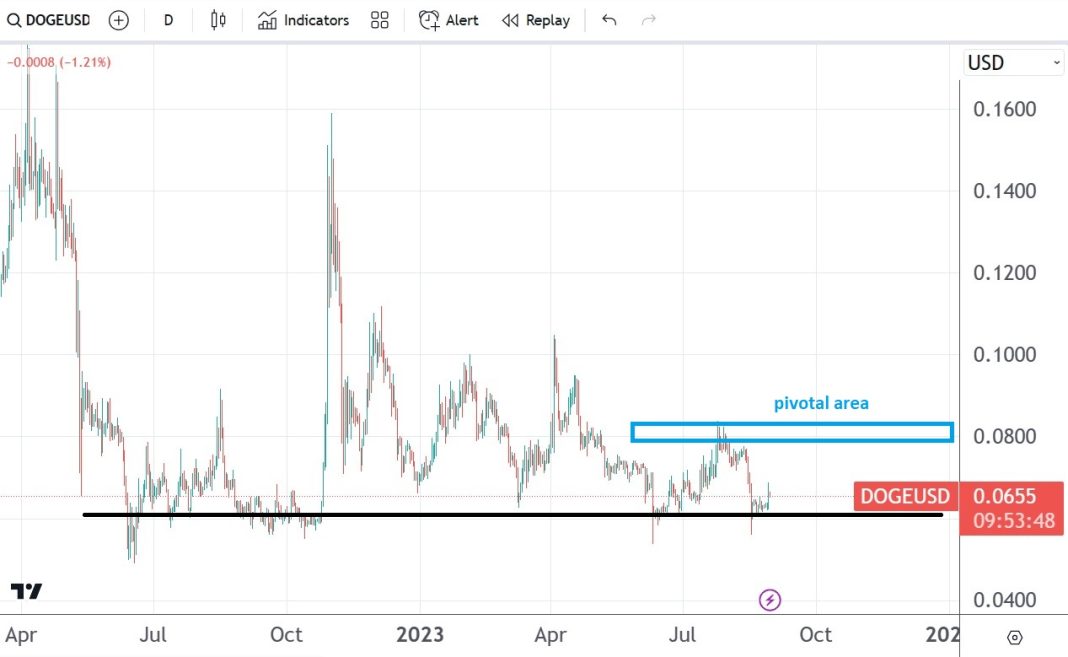 Dogecoin remains bearish while below $0.08
A move above would invalidate the lower highs series
A weak US dollar might matter more for Dogecoin than anything else
Not much is happening in the cryptocurrency market lately. Traders used to high volatility levels were disappointed lately.
For example, Dogecoin has been in consolidation for more than twelve months. Sure enough, the market bounced several times but only found resistance at the $0.1 level.
Having said that, it does not mean that Dogecoin cannot bounce from these depressed levels. As long as the market holds above $0.06, bulls will try to overcome $0.1. But the critical level to overcome first is $0.08.
By breaking and holding above, the market would invalidate the lower highs series. Therefore, the bias would then shift from bearish to bullish.
What can drive Dogecoin higher?
Like it or not, cryptocurrency traders must recognize that volatility is not what it used to be in the crypto market. Sure enough, rallies or selloffs have a larger magnitude than in the traditional currency market, but nevertheless, the amplitude of market movements is not the same anymore.
It can only mean that the cryptocurrency market aligns with the traditional currency market in terms of what drives volatility. Hence,  it is only logical to look at the US dollar and where it might go next.
Recent labor market data suggests that the August NFP report will disappoint. If that is the case, expect the US dollar to continue its downward trend that started yesterday after the disappointing JOLTS report.
The post Dogecoin finds buyers at $0.06, focus shifts to the $0.08 area appeared first on CoinJournal.