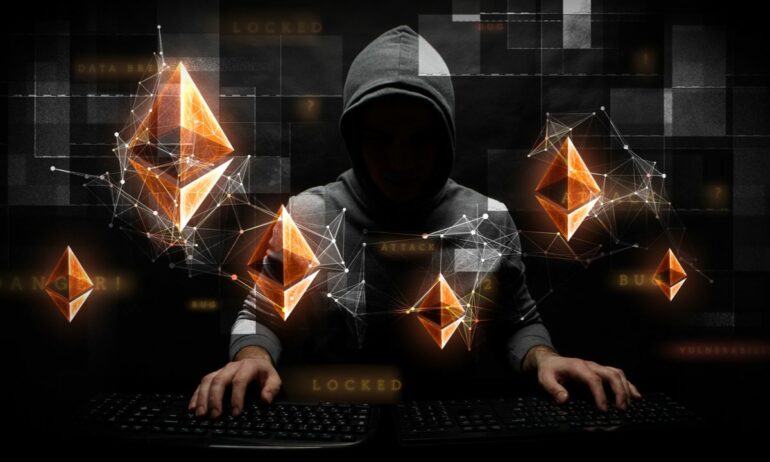 Projects in the web3 and decentralized finance spaces lost nearly half a billion dollars to hacks and exploits in the first half of 2023.
DeFi accounted for a bulk of the incidents with over 386 exploit cases and $419 million in cryptocurrencies stolen from projects like Euler Finance.
A report from blockchain security firm PeckShield said the three most popular attack vectors were logic bugs, oracle manipulation, and privilege exposure.
Ethereum was also the most targeted chain with almost $300 million in losses.
Projects built around web3 and decentralized finance (DeFi) lost an estimated $479.4 million in cryptocurrencies and assets to hacks, exploits, and other malicious digital activity in the first half of 2023, a report from on-chain security intelligence shop PeckShield said.
The report shows that protocols, platforms, and users in the crypto ecosystem suffered almost 400 major hacks in the last six months. Exploits and hacks were spread across the broader web3 landscape with DeFi accounting for most of these incidents.
$419 Million Lost To DeFi Hacks
PeckShield reported around $419 million in digital assets lost during 386 hacks or exploits on DeFi providers and platforms. Illicit actors attacked over 10 public blockchains with Ethereum bearing the brunt of these hacks. Crypto's largest altcoin network and DeFi's biggest chain Ethereum lost over $287 million to attackers, PeckShield said.
Attackers mostly chose three vectors to exploit DeFi protocols. 46% of exploits leveraged logic bugs in the smart contract codes deployed by projects. Oracle manipulation strategies were used during 15% of the hacks and privilege exposure constituted 14% of exploits on decentralized finance providers. Flashloans were also an alluring method for hackers, making up a staggering 71% of exploits.
The top three attacks on web3 projects were DeFi lender Euler Finance ($197 million), wallet provider Atomic Wallet ($65 million), and low-carb-crusader ($25 million).
While the number for H1 2023 nearly reached $500 million, the first half of 2023 pales in comparison to the infamous "Hacktober" last year where exploiters stole over $3 billion in a single month.
Total value locked on decentralized finance protocols across several chains was $44.64 billion, up from around $38 billion at the start of 2023 per DefiLlama data