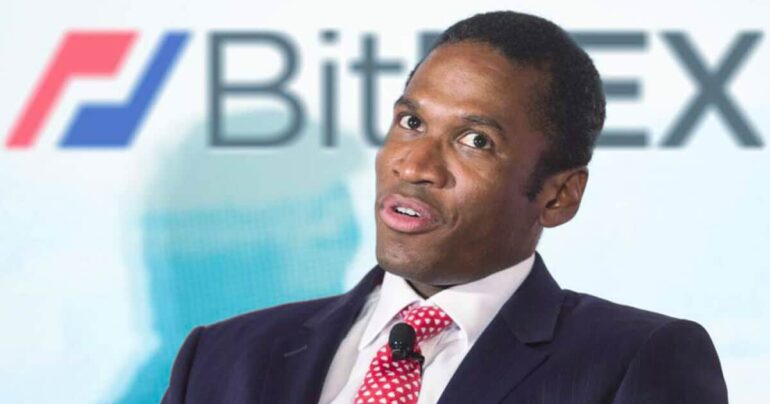 Arthur Hayes believes that Bitcoin ETFs from BlackRock, Fidelity, etc. would harm decentralization. 
Hayes recently stated that ETFs from TradFi giants could interfere with crypto mining firms. 
The crypto entrepreneur projected that BTC will continue to hover around the $25,000 level in Q3 2023. 
Hayes added that the U.S. Federal Reserve's policies would eventually trigger a crypto rally. 
Arthur Hayes, the visionary entrepreneur behind crypto exchange BitMEX, believes that the traditional finance sector's increasing interest in Bitcoin ETFs will end up harming the broader crypto industry by bringing down decentralization. The BitMEX founder added that the United States Federal Reserve will play a considerable role in triggering the next crypto rally. 
Arthur Hayes: Bitcoin To Hover Around $25k In Q3 '2023
In a crypto trader digest published earlier today, Arthur Hayes warned readers that traditional finance giants, including BlackRock, Vanguard, and Fidelity are not bothered about decentralization in the crypto space. According to the crypto entrepreneur, their bid to offer an exchange-traded fund (ETF) that tracks the price of Bitcoin is an attempt to centralize assets on their balance sheets. 
As per Hayes, in the event that the Securities and Exchange Commission (SEC) approves the several spot BTC ETF applications submitted over the past few months, banks and other financial regulators could restrict in kind restrictions of any crypto financial products offered. He added that the crackdown by U.S. regulators on crypto was aimed at discouraging small operators from offering crypto products. 
What I'm trying to say is that crypto itself was never the problem – this issue is who owns it."

Arthur Hayes 
Arthur Hayes stated that once TradFi players start offering ETFs that track an index of publicly listed crypto mining firms, they will assume control of large voting blocks of the companies' stocks. The asset management giants would then be able to interfere with management decisions, which would affect the ethos of the broader crypto industry. 
Hayes believes that the Federal Reserve's monetary policy in the face of the current economic landscape in the United States will eventually add cash to the economy. He added that cash would need a "home in finite-supply financial assets like crypto," which could induce a crypto rally. As for Bitcoin, Hayes projected that the flagship cryptocurrency would continue to hover around $25,000 in Q3 '2023.