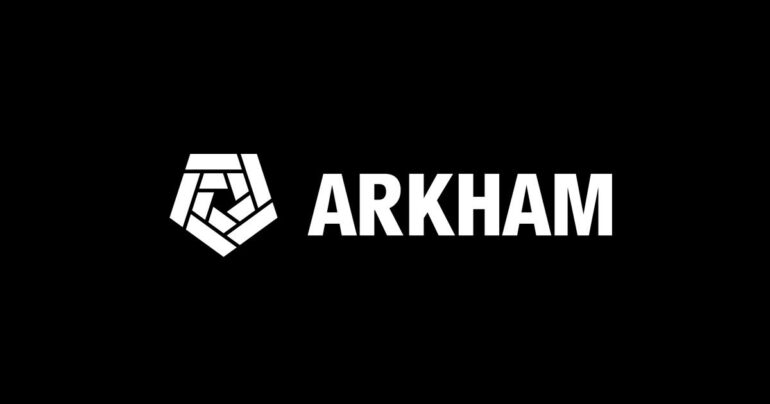 The "intel-to-earn" model will allow on-chain sleuths to monetize their skills and create a liquid market for blockchain information, Arkham said on Monday.
Arkham said intel seeks can post bounties for wanted info and sleuths can offer up data through auctions or fixed prices.
The project's token ARKM will also have a token sale on Binance launchpad scheduled for July 18.
Blockchain intelligence provider Arkham announced a new offering to allow users anonymously buy and sell data about wallet addresses.
On Monday, the startup unveiled "The World's First On-Chain Intelligence Exchange" for blockchain sleuths and intel seekers alike. Users of the exchange will be able to post intelligence requests in the form of bounties. Sleuths can then claim these bounties and provide the requested intel for an agreed price.
On-chain sleuths can also offer intel on wallet addresses for a fixed price or via auction to the highest bidder. This "intel-to-earn" model will create a liquid market for blockchain information and foster easier monetization for talented on-chain investigators, the intelligence provider said on Monday.
Our vision for the Arkham Intel Exchange is a decentralized intel-to-earn economy powered by smart contracts, in which any sleuth can earn based on their skills & experience. This ushers in a new era for crypto with a much higher standard of transparency and knowledge.
Intel traded on the Arkham Intel Exchange will be solely accessible to the buyer for a period of 90 days before it is made public to all users. Arkham said this system will allow the buyer to extract alpha in the short run and ensure decentralization of on-chain knowledge in the long run. The exchange will go live on Tuesday, July 18.
Arkham (ARKM) Token Sale On Binance Launchpad
In other news, the Dallas-based blockchain intelligence shop has partnered with Binance Launchpad for a public token sale. The project's token ARKM is the 32nd coin to feature a token sale on Binance's platform. ARKM's token sale will happen on July 18, the same day Arkham's Intel exchange debuts for users.
However, Binance will run a six-day monitoring exercise where users' BNB balances will be recorded. A subscription feature will open for eligible users on July 17 before the final token allocation on July 18.
ARKM's allocation on the Binance launchpad is hard capped at $2.5 million or 50 million tokens. Individual users will be limited to a max purchase of $15,000 or 300,000 ARKM tokens. The announcement noted that the public token sale price is set at $0.05 per ARKM.