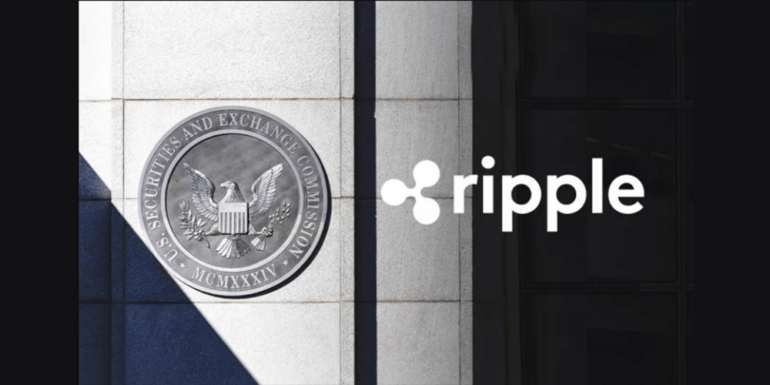 Ripple has filed a response in anticipation of an interlocutory appeal by the SEC. 
The securities regulator is likely to request Judge Torres and the 2nd Circuit Court of Appeals for an interlocutory appeal. 
Ripple and its executives have opposed the anticipated appeal citing the failure of such an appeal to satisfy the prerequisites. 
Ripple has filed a response ahead of an interlocutory appeal expected from the U.S. Securities and Exchange Commission (SEC) in its legal battle against the crypto giant. Ripple's opposition to the securities regulator's anticipated interlocutory appeal comes a month after it was handed a partial victory following the summary judgment on July 13, 2023. 
Ripple: Immediate Appeal Won't Terminate The Lawsuit
The law firm representing Ripple sent a letter to Judge Analisa Torres, who is overseeing the lawsuit, to oppose the SEC's anticipated motion for leave to file an interlocutory appeal for the court's July 13 order which granted the crypto firm's summary judgment. 
An interlocutory appeal is filed to appeal a ruling by a trial court amid ongoing proceedings for other aspects of the case. In other words, an interlocutory appeal is sought to appeal a certain ruling before a final judgment is passed by the court.
James Murphy, a popular crypto lawyer on X (formerly Twitter), stated last month that an interlocutory appeal from the SEC was likely. According to Murphy, the mounting political pressure on SEC Chair Gary Gensler and the summary judgment's potential impact on the SEC's ongoing high-profile lawsuits against crypto giants Binance and Coinbase could prompt the securities regulator to make such a move. 
However, the SEC would need the permission of Judge Torres, as well as the United States Court of Appeals for the Second Circuit, to proceed with an interlocutory appeal. This would require the regulator to demonstrate three things: First, the court's previous ruling involves a controlling question of law. Second, there are substantial grounds for difference of opinion on that question, and lastly, an immediate appeal may advance the termination of the litigation. 
Ripple, along with Chief Executive Brad Garlinghouse and co-founder Chris Larsen, opposed the anticipated appeal on the grounds that none of the above-mentioned prerequisites would be satisfied in the SEC's anticipated interlocutory appeal.