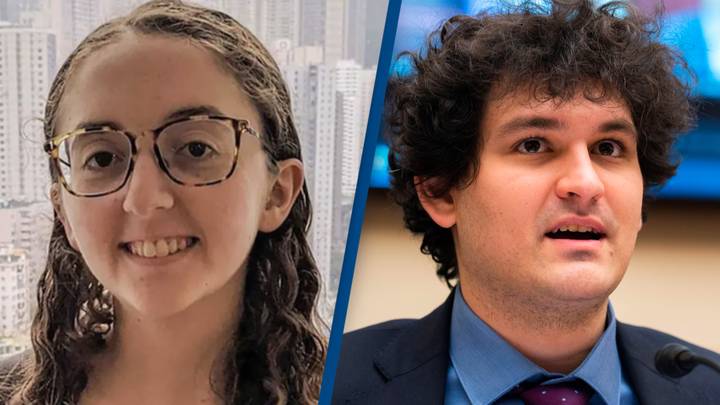 Federal prosecutors plan to use Caroline Ellison's personal documents in the lawsuit against Sam Bankman-Fried. 
Caroline's personal documents reportedly prove that the FTX founder misappropriated customer funds. 
The Department of Justice plans to use similar documents from former FTX executives Nishad Signh and Gary Wang. 
The DOJ's latest filing showed that Ryan Salame will not testify against his former boss SBF.
Federal prosecutors involved with the U.S. Department of Justice's lawsuit against Sam Bankman-Fried plan to use the personal documents of Caroline Ellison against the disgraced FTX founder. Ellison served as the chief executive of FTX's sister firm Alameda Research and was a member of Bankman-Fried's inner circle aside from being romantically involved with him. 
"Things Sam is Freaking Out About"
A filing made by federal prosecutors on Monday revealed that among the evidence they planned to use against Sam Bankman-Fried were personal documents from Caroline Ellison which would prove fraud and misappropriation charges leveled against the FTX founder, Fortune reported earlier today. 
Monday's filing, which sought to establish the evidence that would be permissible in the trial, showed that prosecutors planned to use certain to-do lists and personal notes to strengthen their case against Bankman-Fried. Among the personal notes, is an entry titled "Things Sam Is Freaking Out About," which reportedly proves that the former FTX CEO illegally used the funds of FTX customers to fill a multi-billion dollar hole in Alameda's balance sheet. 
SBF's concerns laid out in Ellison's personal documents included the negative media attention that FTX's relationship with Alameda Research drew. Federal prosecutors have also secured a covert recording from Ellison that predates the dramatic implosion of Sam Bankman-Fried's crypto empire. The recording is from an all-hands meeting that was held on November 9, where Ellison can be heard stating that Alameda had been borrowing funds from FTX on Bankman-Fried's directions.
Federal prosecutors are reportedly planning to use similar personal documents from former FTX executives Gary Wang and Nishad Singh. Ellison, Singh, and Wang have all pled guilty to charges stemming from FTX's collapse and are set to testify against their former boss. However, former CEO of FTX Digital Markets, Ryan Salame, is planning to invoke his fifth amendment right against self-incrimination, meaning that he will not be testifying against SBF.