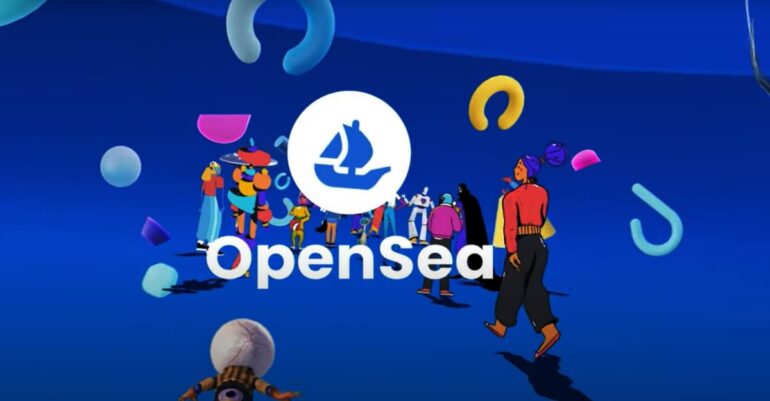 OpenSea is set to disable the royalty enforcement function on its platform starting next month. 
The NFT marketplace will remove its Operator Filter, making royalties optional for new collections.
Royalties will be enforced for collections that enable the Operator Filter before August 31, 2023. 
NFT creators online have expressed frustration with the policy change. 
OpenSea has reversed its policy on royalties for NFT artists by making creator fees optional, citing competition from rival marketplaces, including Blur, LooksRare, and Dew. The leading NFT marketplace announced earlier today that the changes would go into effect on August 31, 2023. Post this date, NFT artists who sell digital art on the platform will receive royalties on secondary sales only if the buyer chooses to pay it. 
OpenSea Operator Filter To Be Disabled 
In addition to making royalties optional, the OpenSea Operator Filter will also be shut down, the NFT marketplace stated in a blog post. Operator Filter, which was launched in November last year, is a tool used by NFT artists to restrict the sale of their collections to marketplaces that don't enforce creator fees in secondary sales. 
The objective of the Operator Filter was to empower NFT creators by giving them control over their artwork and web3 business models. But OpenSea claimed that the tool required the participation of everyone in the web3 ecosystem, which did not happen, prompting the change in the royalty policy. 
According to OpenSea, the option creator fees would be more in line with the choice and ownership in the DeFi space. Starting August 31, the Operator Filter will not block any web3 marketplaces, making it easier for potential NFT buyers to identify secondary listings. This would include the creator's preferred fees, as well as the option for buyers to modify the creator fees payment. 
However, for NFT creators who enable the OpenSea Operator Filter for their collection before August 31, the NFT marketplace will enforce the creator's preferred royalty on all secondary sales till February 29, 2024. This option will also be extended to existing collections on all non-Ethereum blockchains.
The NFT community on X (formerly Twitter) expressed frustration with OpenSea's decision to make creator fees optional. NFT artists questioned the incentive to stay with OpenSea instead of going to rival marketplaces like Blur.