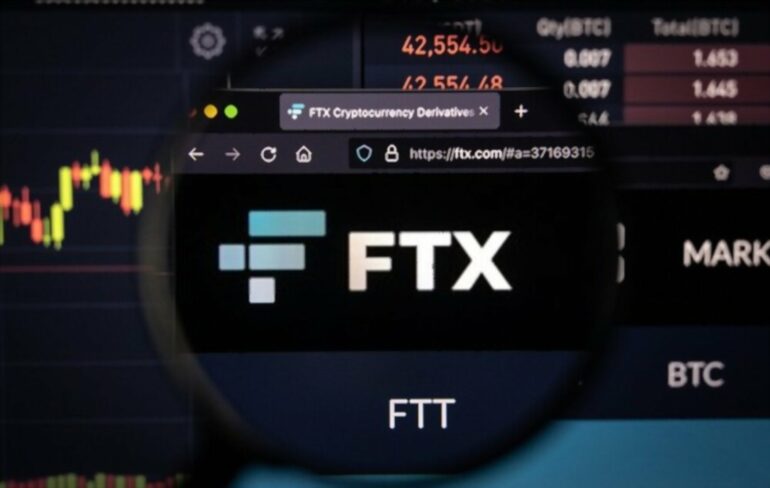 Ex-congressional candidate Michelle Bond received at least $54,000 from Ryan Salame and other former FTX employees during her campaign in 2022.
Federal prosecutors are now looking into the money Bond received from boyfriend Salame and up to $880,000 she lent to her own election endeavors, WSJ reported on Tuesday.
Bond also earned $200,000 a year working for the bankrupt crypto exchange as a consultant.
This particular probe is separate from the case against FTX and Sam Bankman-Fried for allegedly breaking U.S. campaign finance laws by donating millions of customer funds to political candidates.
According to the Wall Street Journal, federal prosecutors are investigating former FTX exec Ryan Salame and the money he donated to ex-congressional candidate Michelle Bond who also happens to be Salame's partner.
Government lawyers are looking into whether Salame and Bond violated U.S. campaign finance laws as investigators probe all the activities of the FTX crypto exchange following its massive crash last year.
Bond received up to $54,000 from boyfriend Salame along with funds from other FTX accounts for her campaign last year. Bong who was aiming for the Long Island congressional seat was also on the company's payroll, earning $200,000 per year as a consultant. Investigators are also digging into up to $880,000 that Bond lent to her own campaign.
The probe began in April after authorities seized cellphones belonging to Bond and Salame in a raid on their $4 million Maryland mansion.
Prosecutors Set Sights On FTX Execs
While Salame was not charged in the case against FTX founder Sam Bankman-Fried for stealing billion in exchange customer funds and defrauding investors, the former company executive is reportedly an unnamed co-conspirator in SBF's indictment.
Federal investigators are also probing other former leadership members like Nishad Singh, Caroline Ellison, and Gary Wang.
In other news, the crippled crypto exchange launched a claims portal for customers allowing users to access their accounts and submit a filing to be included in the company's court bankruptcy proceedings.