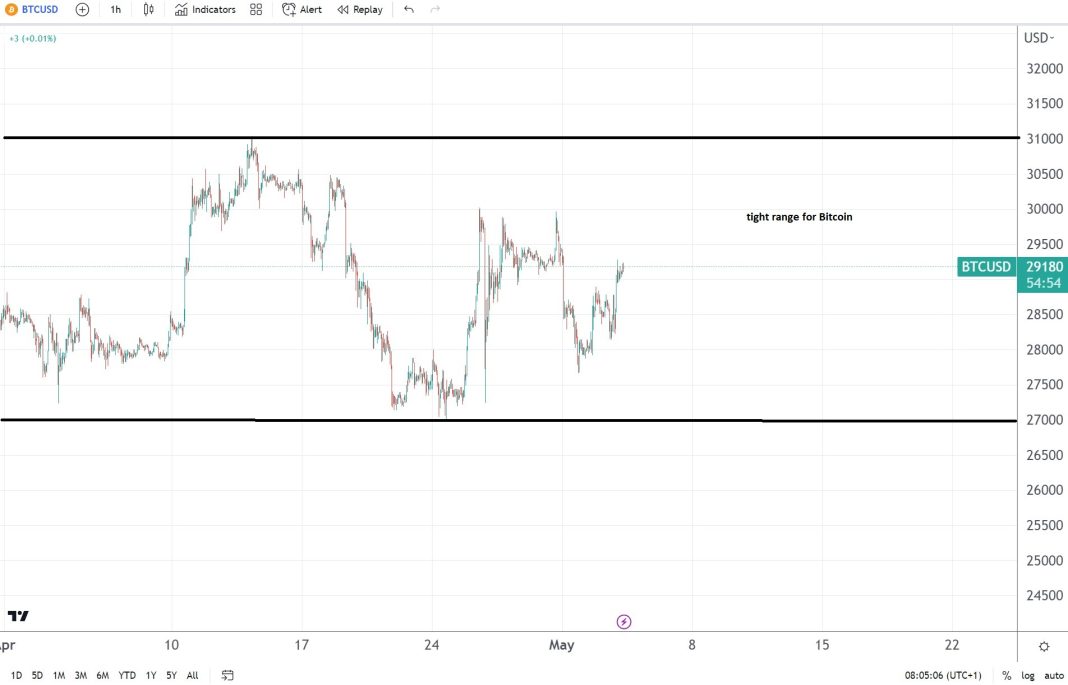 Federal Reserve raised the funds rate by another 25bp
Jerome Powell hinted at the end of the tightening cycle
The US dollar did not move following the Fed's decision
The Federal Reserve of the United States (Fed) delivered its interest rate decision yesterday. It was, by far, one of the most important Fed meetings because of the tough job lying ahead of Chair Powell.
It was all about communication. On the one hand, the Fed tightened financial conditions again by raising the funds rate by 25bp.
On the other hand, it wanted to say that it was time to pause the rate hikes without the market understanding that rate cuts would follow. The market, however, priced in several rate cuts until the end of the trading year – something that Powell dismissed completely.
However, it would not be the first time when the market forced the Fed to do something it did not plan to. Therefore, there is always a struggle to find the right balance between the appropriate monetary policy decision and the right way to deliver it.
The crypto market did not move following Powell's press conference
The rate hike was largely priced in way before the Fed's statement. However, the press conference was supposed to move markets.
But it did not. The US dollar traded in a tight range, which was also obvious in the cryptocurrency market.
Bitcoin, for example, moves in a tight range for the industry's standards and is still trading at levels seen at the start of April.
Part of the reason for the lack of activity might be attributed to Jerome Powell. He delivered a great press conference that left no doubts about the Fed's intentions. Hence, both bulls and bears were content, and now the focus shifts to the jobs report on Friday.
The post Fed's decision had no impact on the crypto market – yet appeared first on CoinJournal.