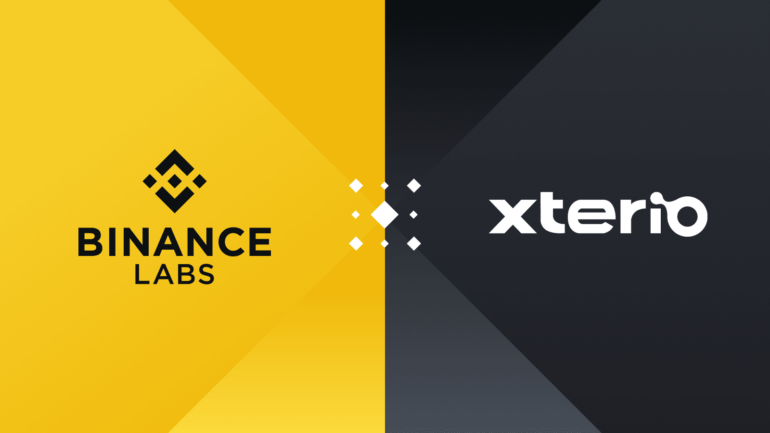 Binance's investment arm has committed $15 million to Web3 gaming startup Xterio. 
Xterio plans to use the funds for developing games and integrating artificial intelligence in its tech development. 
The Web3 gaming startup's founding team includes experienced leaders from gaming giants like Electronic Arts and Activision. 
Binance Labs has invested a whopping $15 million in leading Web3 gaming platform Xterio. As the venture capital and incubation arm of the world's largest crypto exchange, Binance Labs' support for Xterio will allow the Switzerland-based game development firm to enhance its game development capabilities in artificial intelligence and Web3 and resolve AI provenance issues in Web3. 
Binance Labs' Investment Will Accelerate Xterio's Token Launch
According to a blog post on Binance's official Website, the Xterio ecosystem is expanding faster than ever. The Web3 gaming startup leverages the power of artificial intelligence to bridge free-to-play genres with on-chain gaming. The long-term strategic partnership with the crypto giant will allow Xterio to expand its tech and further integrate artificial intelligence into its products. The investment will be used to accelerate the development of games incubated by Xterio. 
Binance co-founder Yi He stated that Xterio's core team consisted of experienced professionals from the Web2 and Web3 spaces. He, who also heads the crypto exchange's investment arm, added that the gaming platform would also use the investment to develop games incubated by its partners. 
"In partnership with Binance Labs, we envision unlimited potential, and aim to reinforce our position as a leading Web3-focused publisher with a global reach, utilizing our East and West teams."

Michael Tong, co-founder of Xterio
The investment from Binance Labs will also accelerate Xterio's token launch. The token will eventually become a part of the BNB Chain ecosystem and support the Web3 gaming startup's growth. Xterio's founding team consists of seasoned leaders from popular gaming giants including Electronic Arts, Activision, Ubisoft, Blizzard, and NetEase. The firm is currently developing an AI toolkit that generates style-consistent, production-quality 2D and 3D assets.